River Kwai Tented Camp near Hellfire Pass (Glamping)
Hintok River Camp @ Hellfire Pass is an exceptionally safari tented camp nestled on a historical piece of land on the pinnacle of Hintok mountain in Kanchanaburi, overlooking the historic river, River Kwai. Being close to the rhythm of nature with spaciously premium canvas tents, featuring a private bathroom and an outdoor shower with hot water, air-conditioning, private veranda, delivers the most convenient whilst stay in touch with nature and enjoy a wide range of recreational activities.
FAST FACT
Safari canvas tented camp : double / twin / triple
Located in Hellfire Pass on a cliff overlooking River Kwai
Awarded for tis thematic & surrounding nature
KEY FEATURES
Naturally elegant tented camp with intimate safari touch.
Spacious camp with air-con & ensuite bathroom with hot running water.
Close to Hellfire Pass Memorials & Hiking Trails.
Campfire BBQ dinner under a clear sky full of stars.
Gorgeous natural spring pool by the river with panoramic view of River Kwai.
Clubhouse & Bar for dining and drinks in semi-outdoor atmosphere.
Massage House for relaxing Thai massage.
Book your glamping in Kanchanaburi
Tented Camp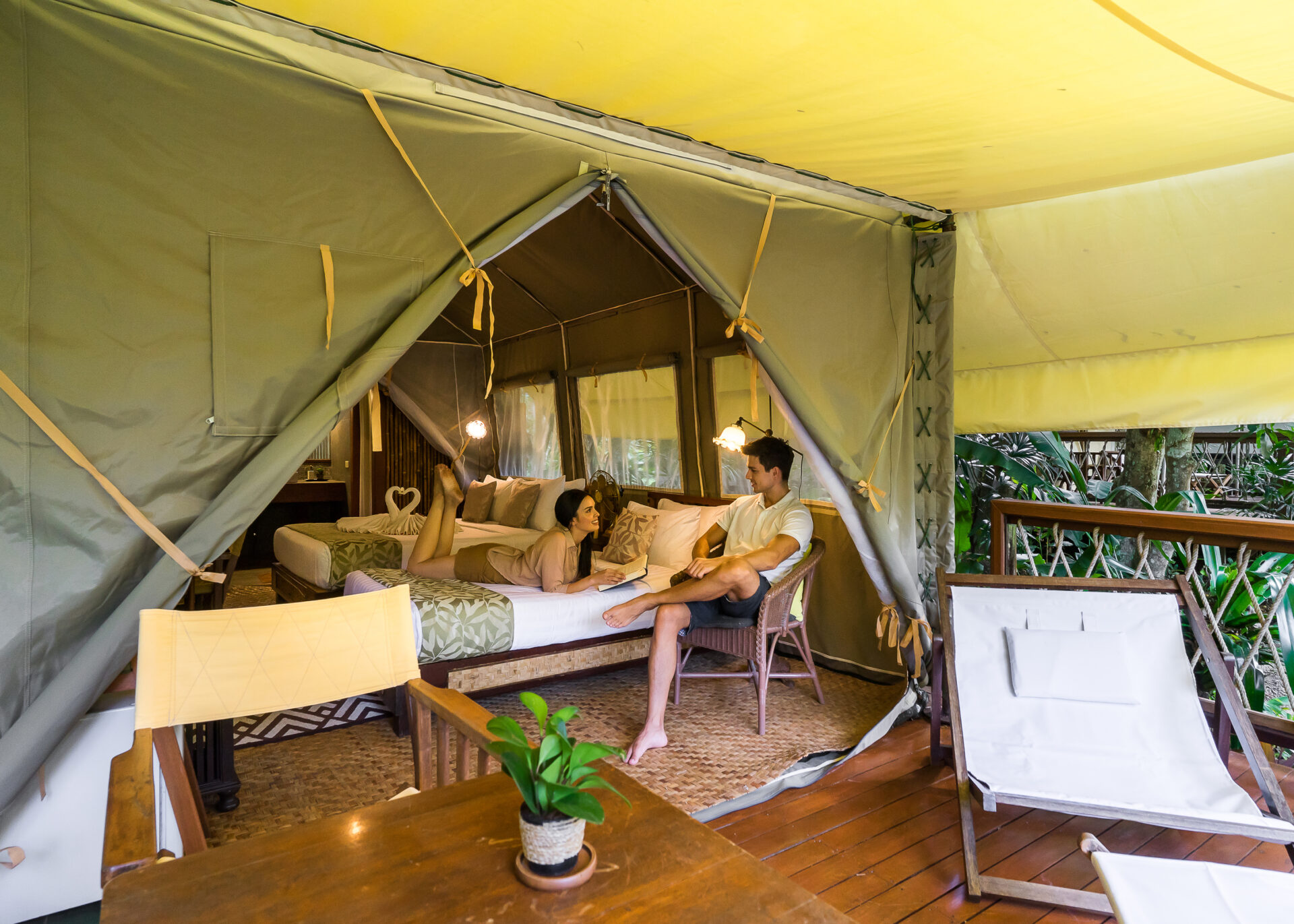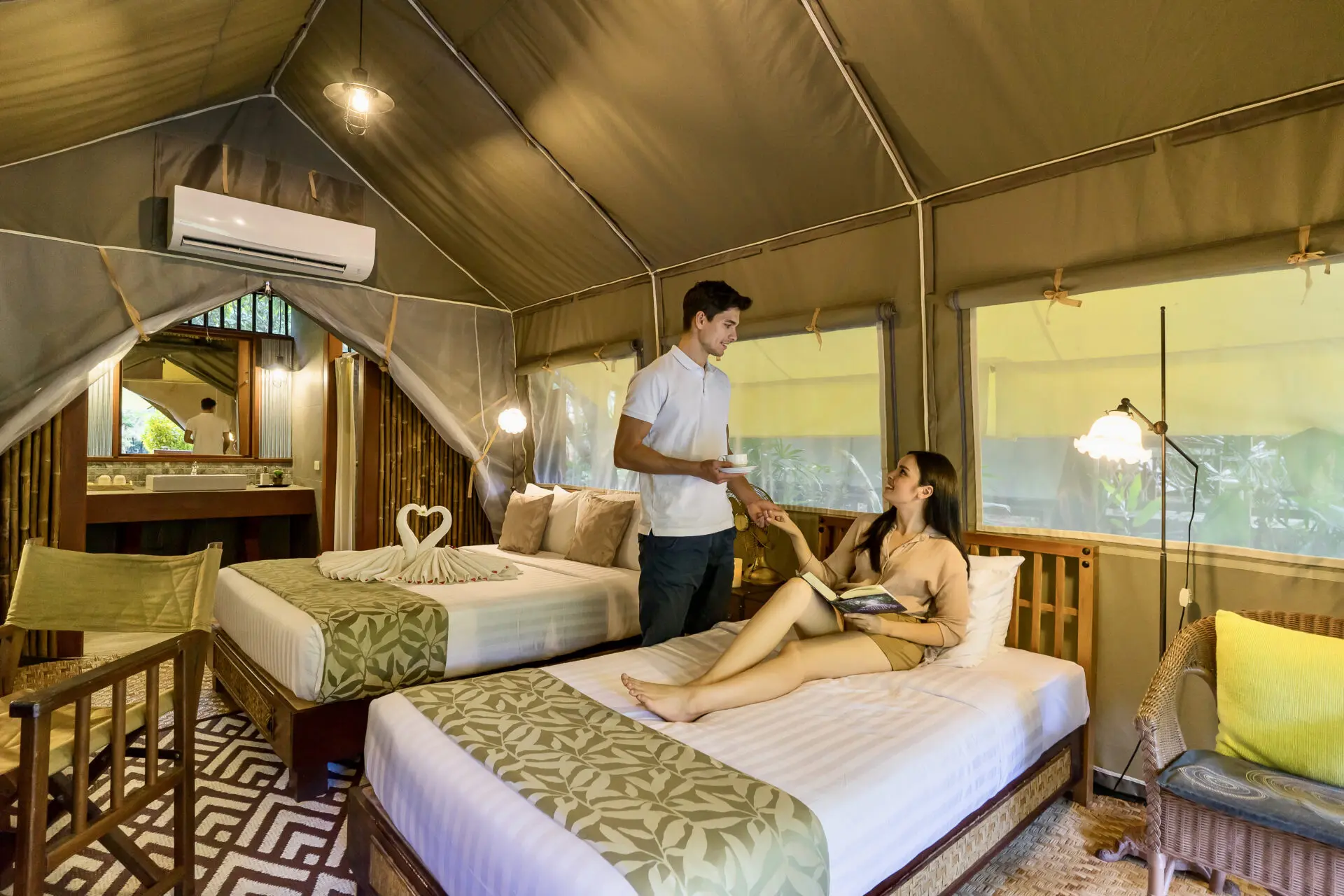 Location & Around
Hintok River Camp
55 Moo 5 Tambol Wangkrajae, Amphur Saiyok, Kanchanaburi 70150, Thailand
---
How to reach us
---
Around
Hellfire Pass Memorial Museum

Home Phutoey River Kwai

Tree Top Adventures Park

Waterfall
Kanchanaburi
Hotel Packages
Kanchanaburi
Tented Camp Highlights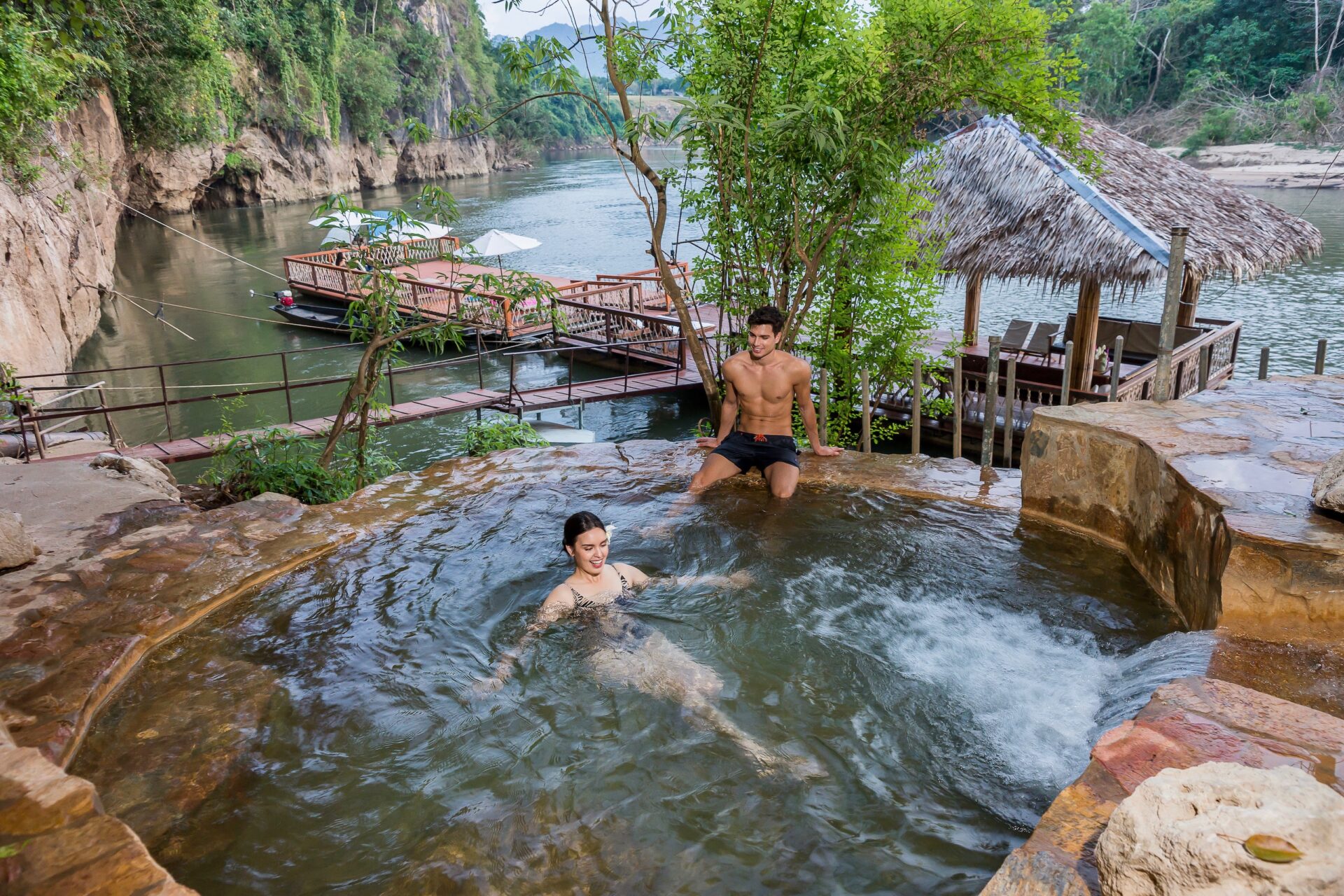 Hotel Highlight 01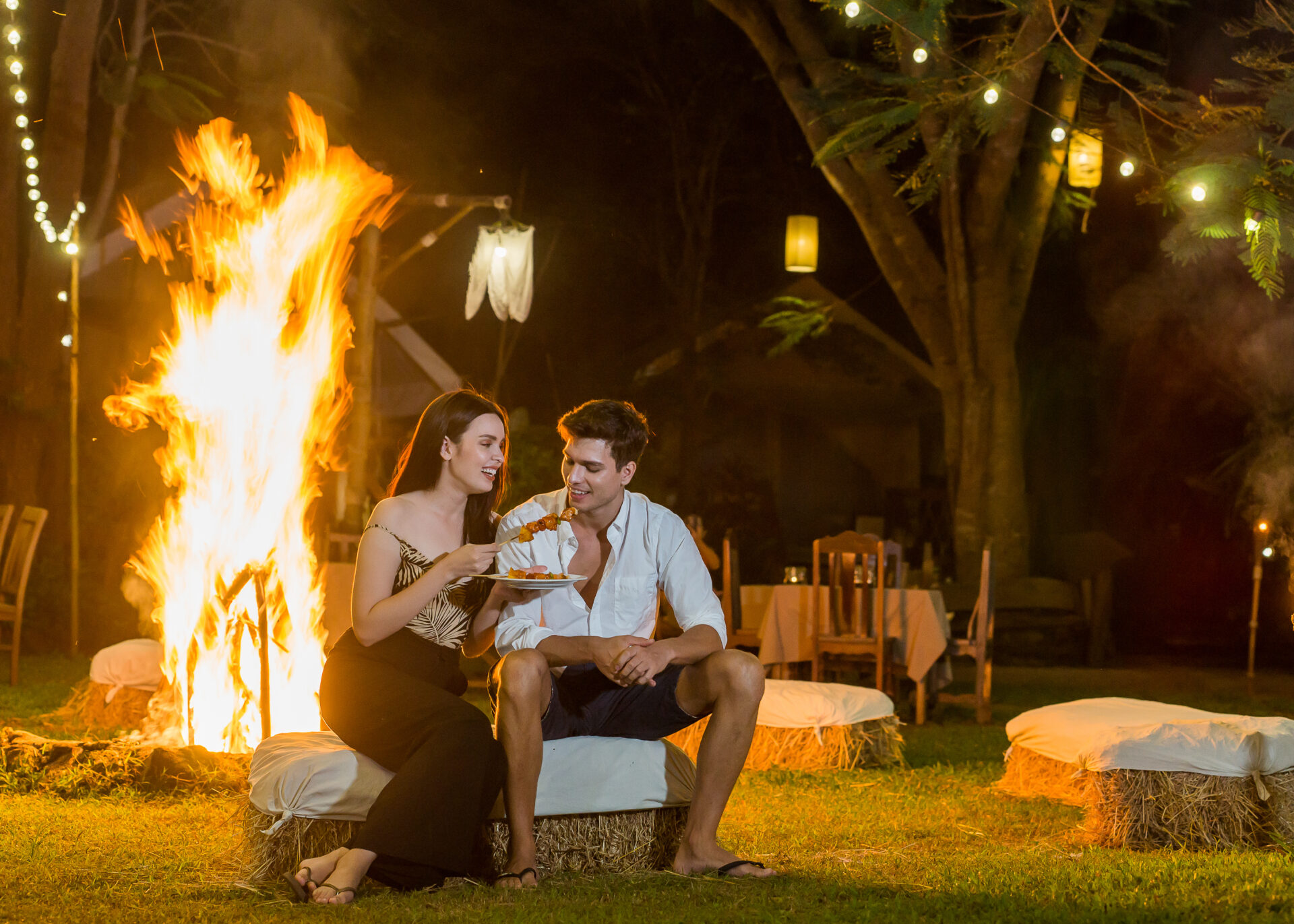 Hotel Highlight 02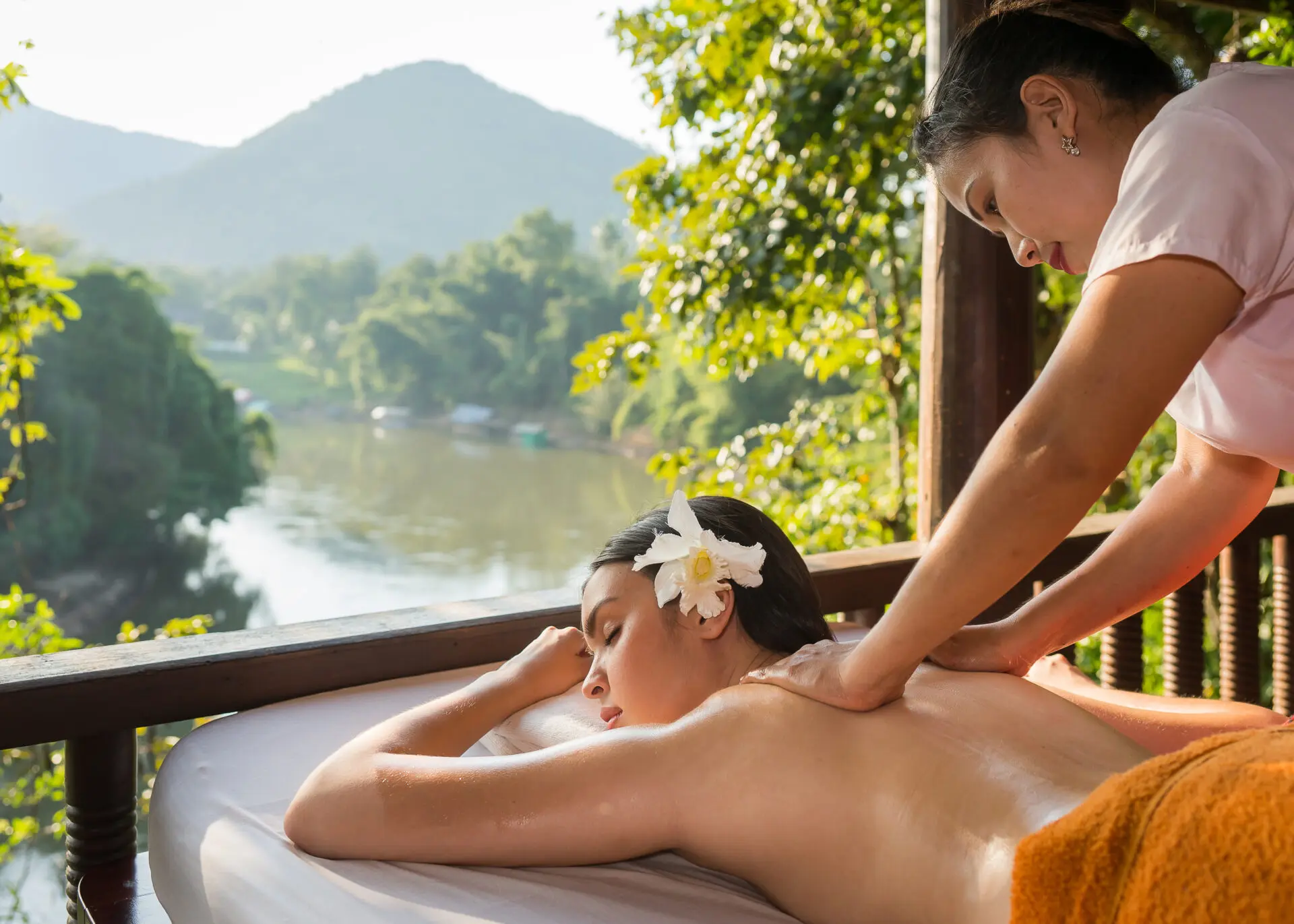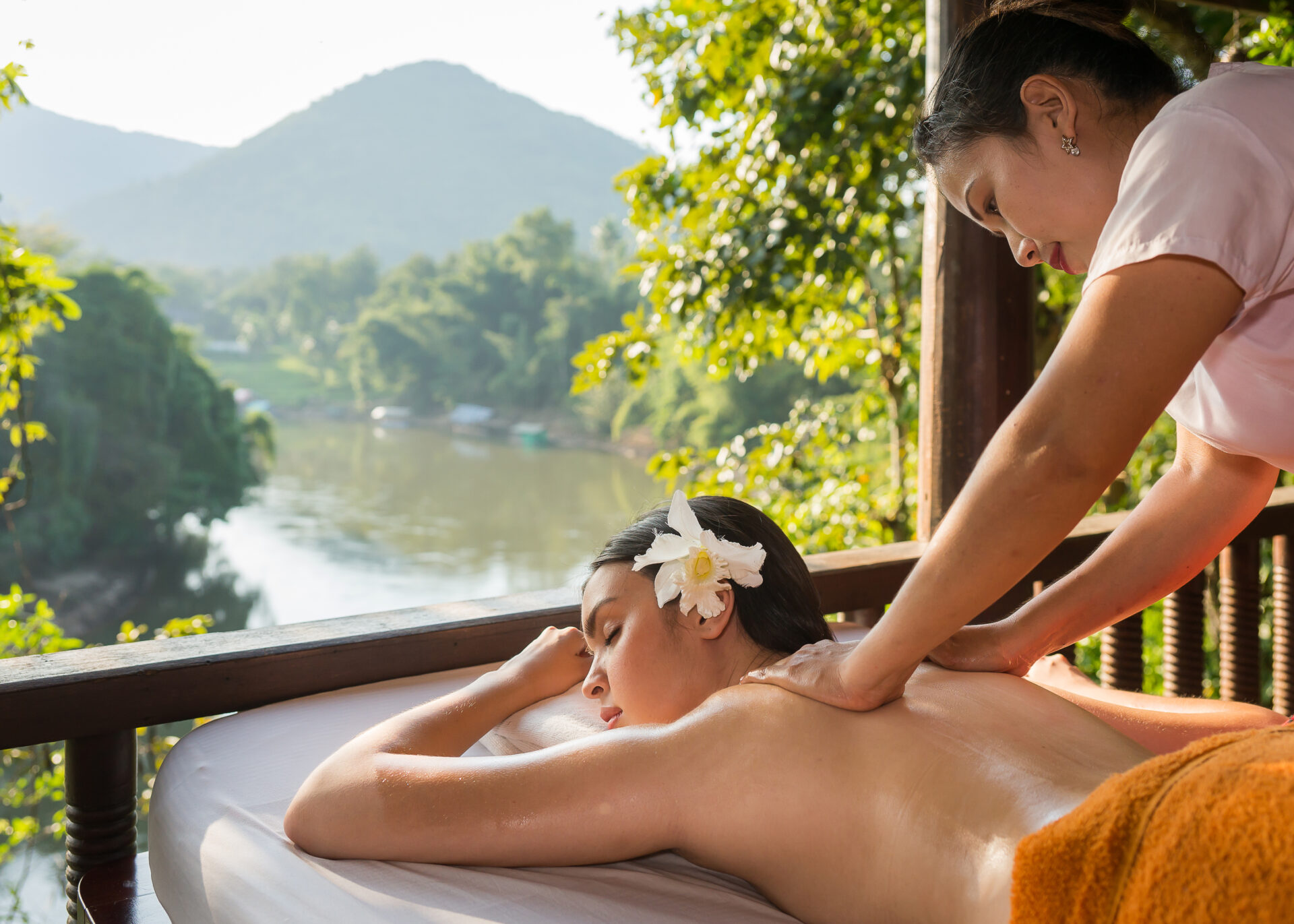 Hotel Highlight 03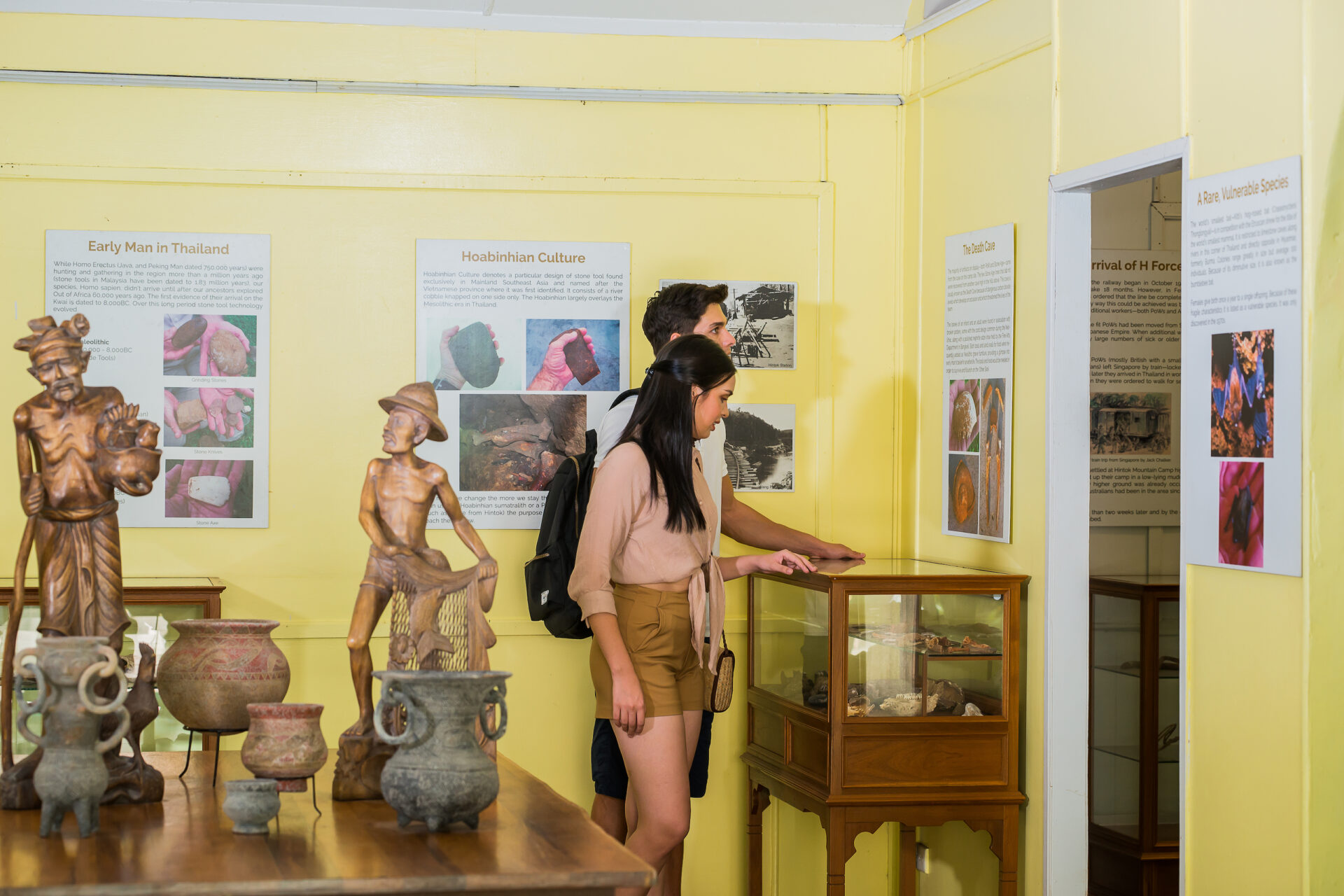 Hotel Highlight 04
Holidays on River Kwai
Experiences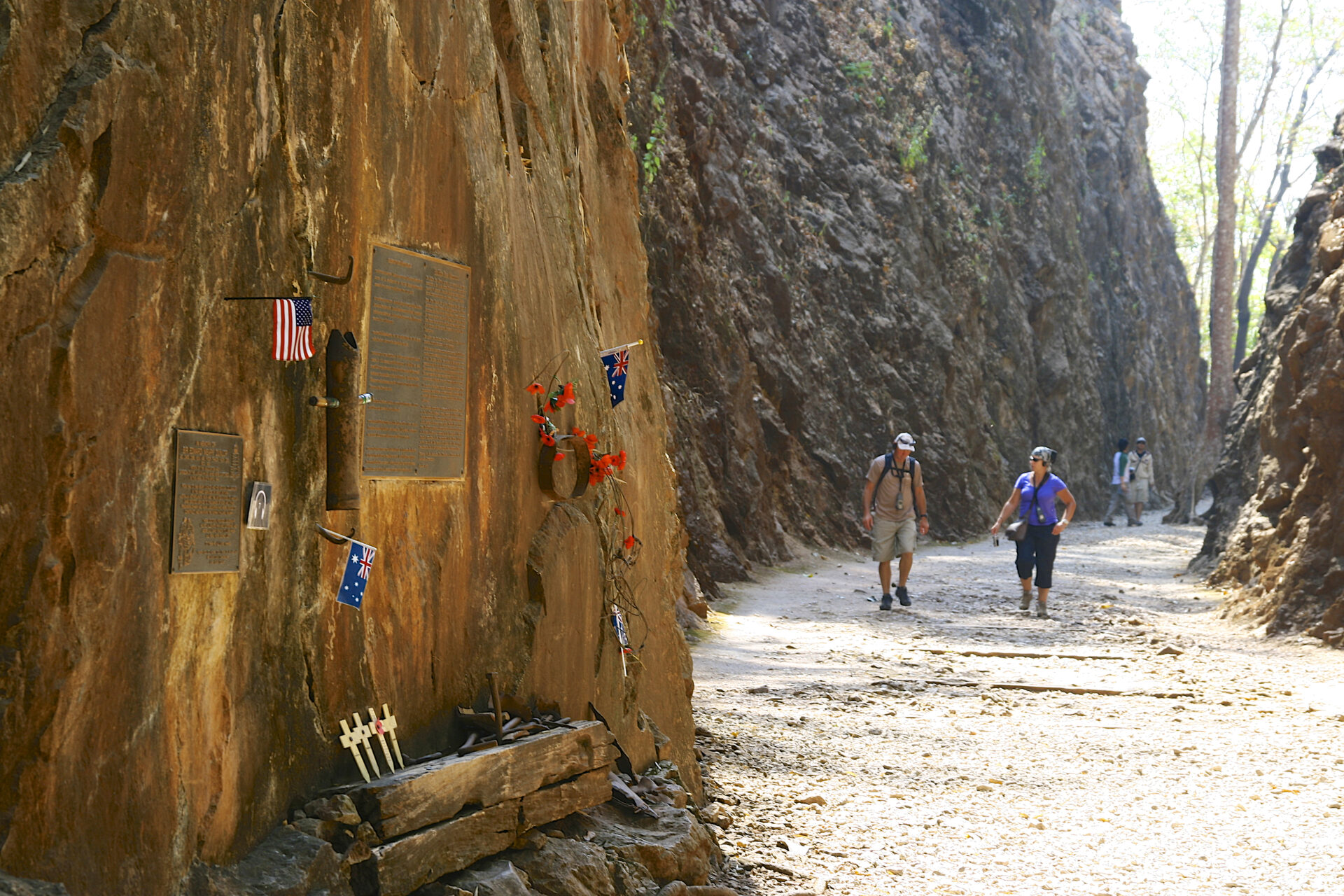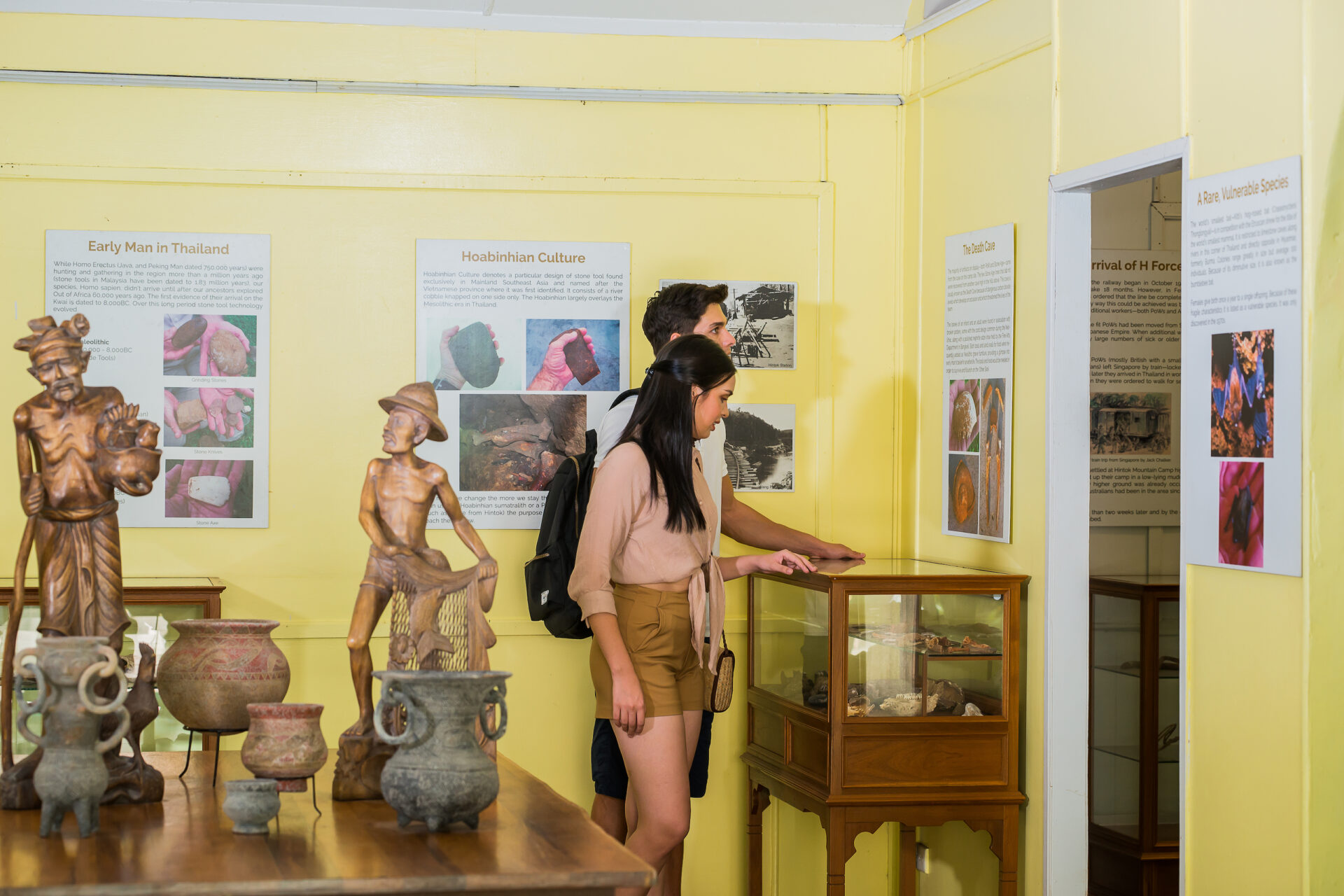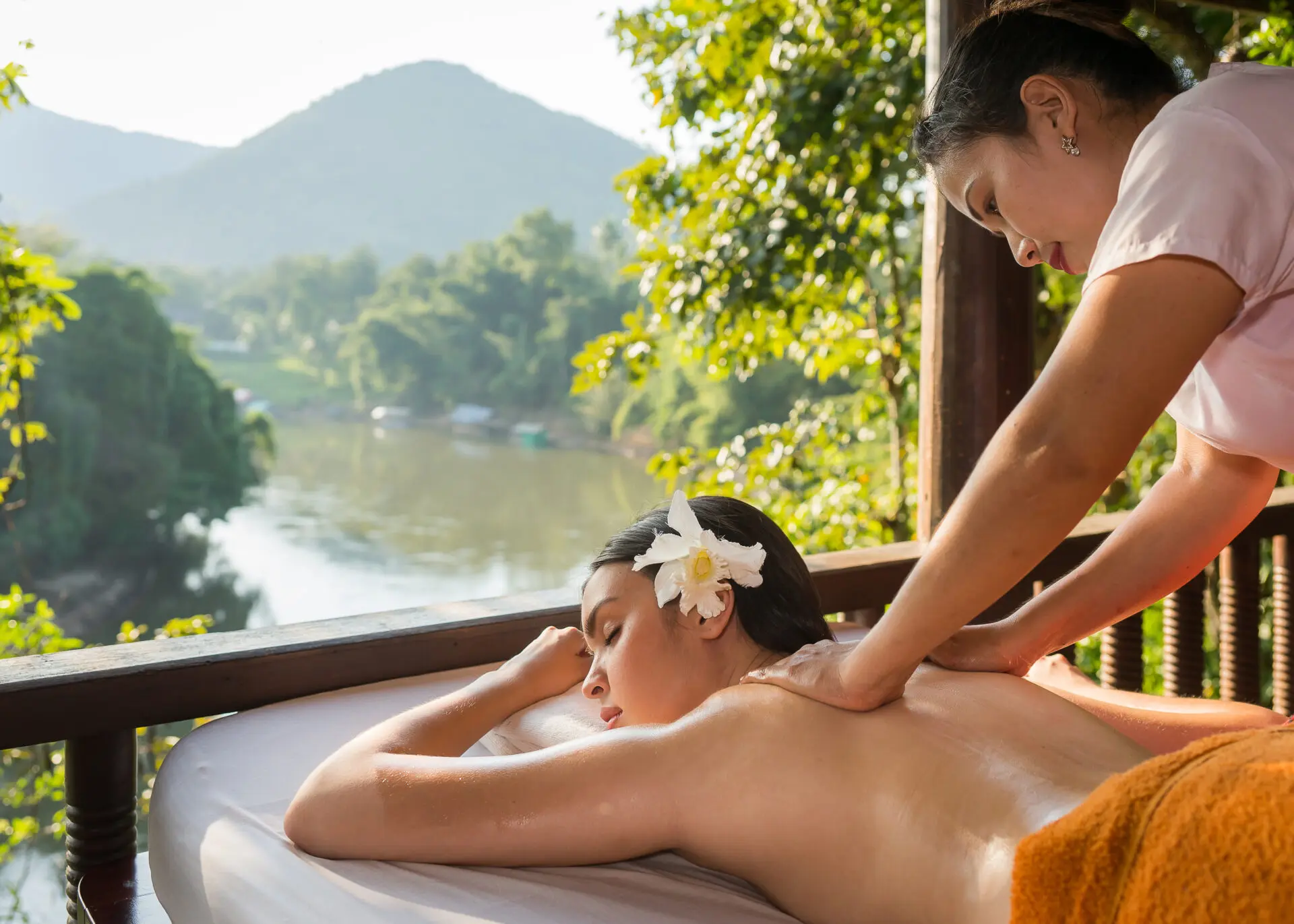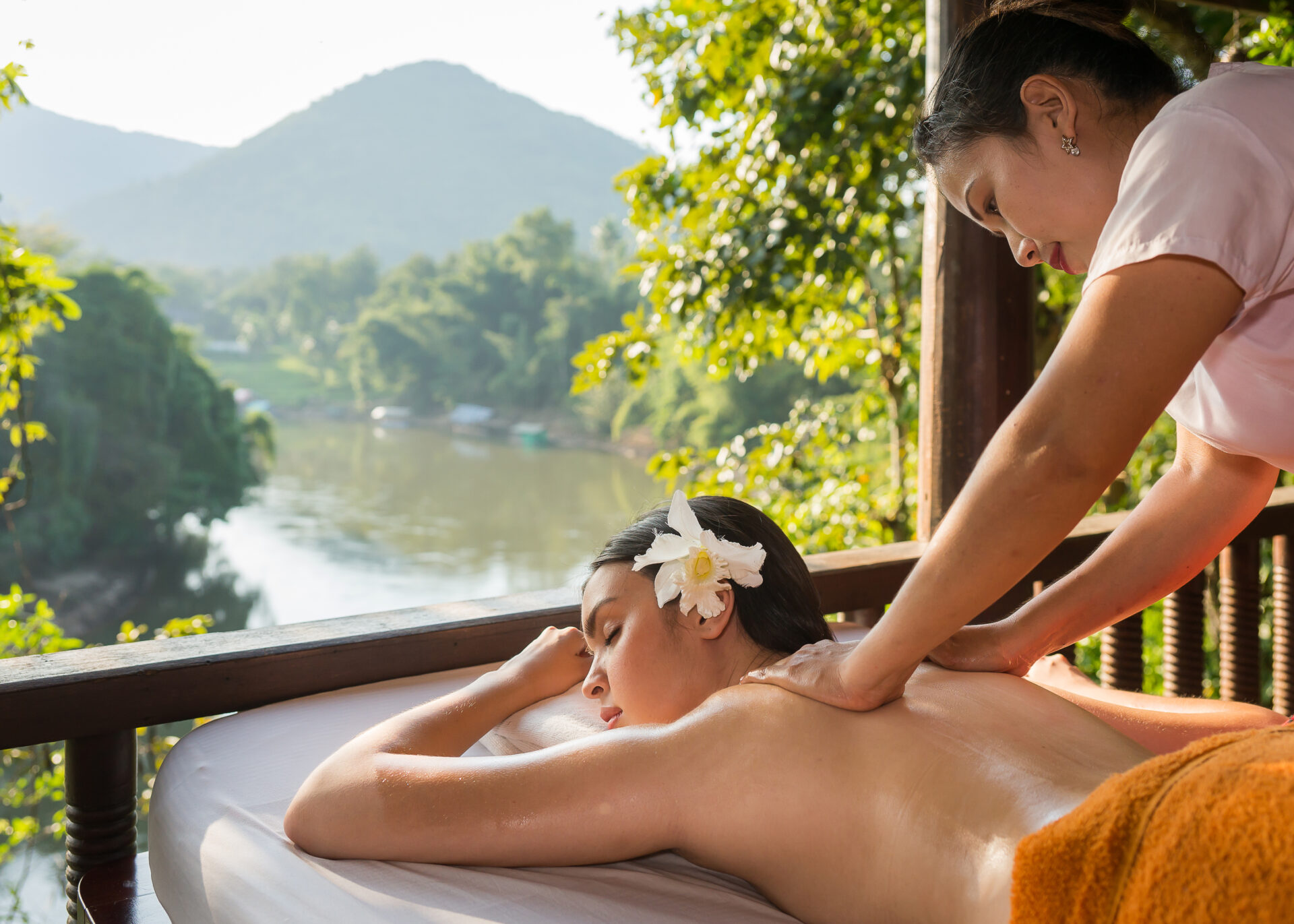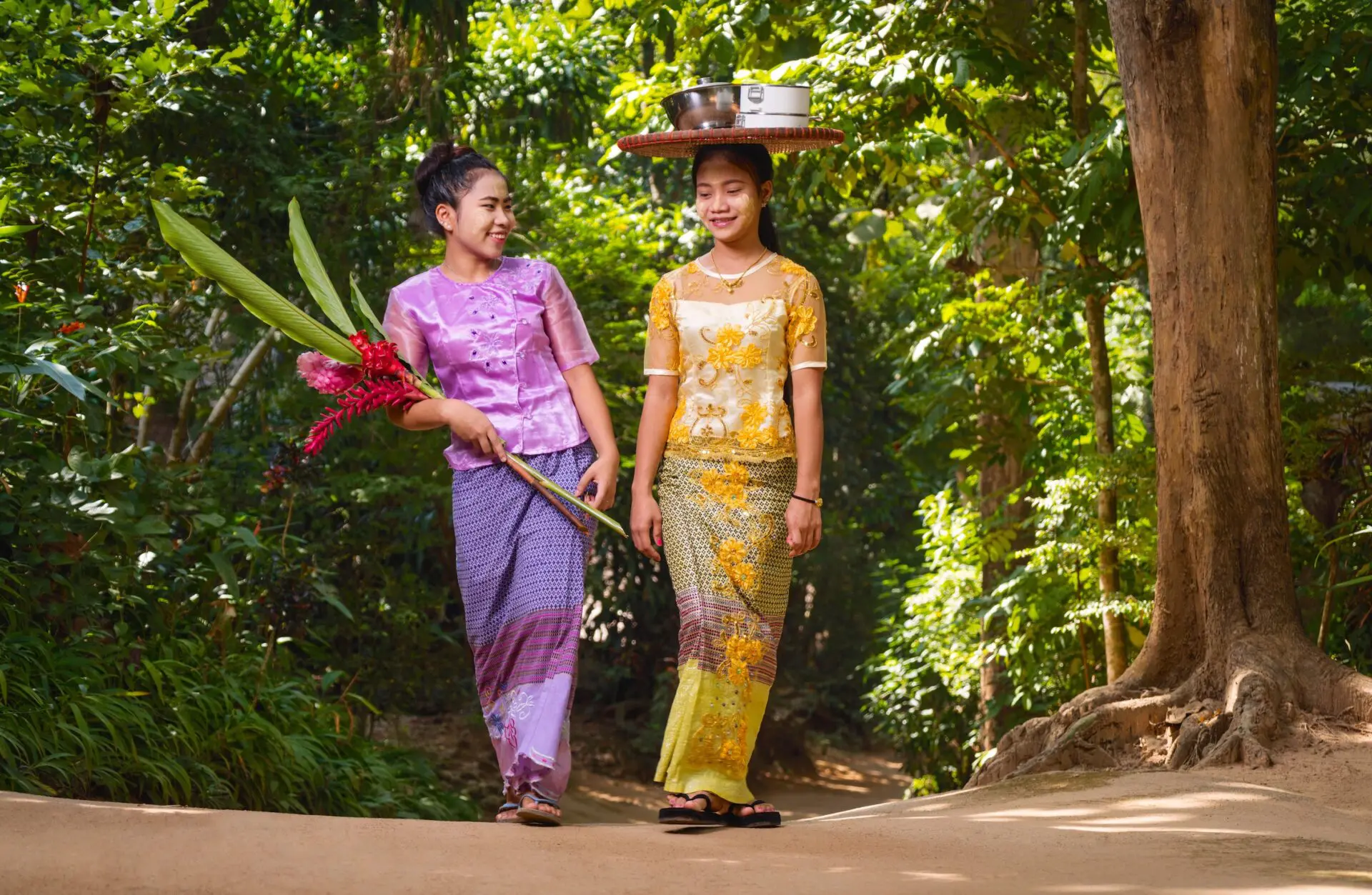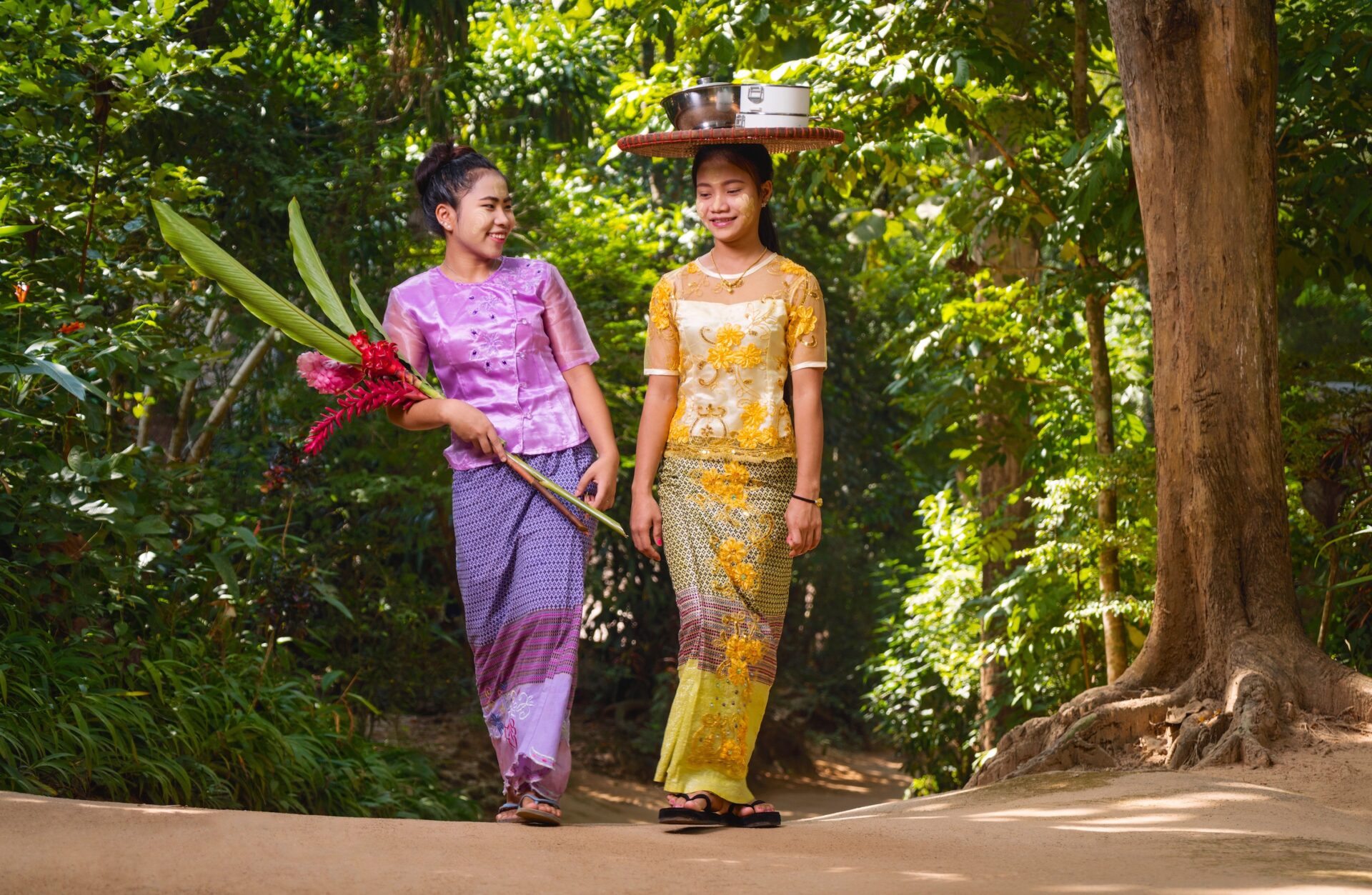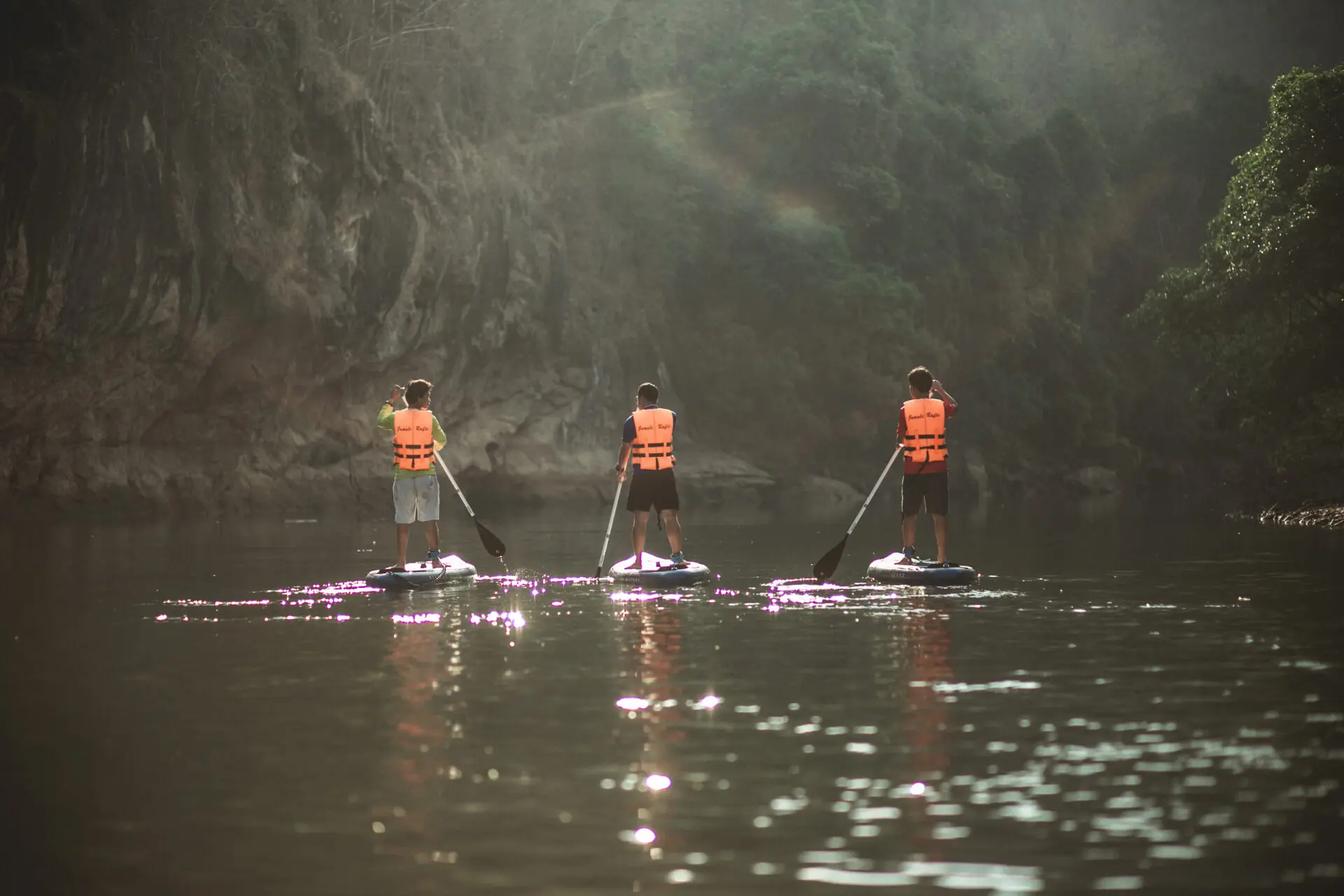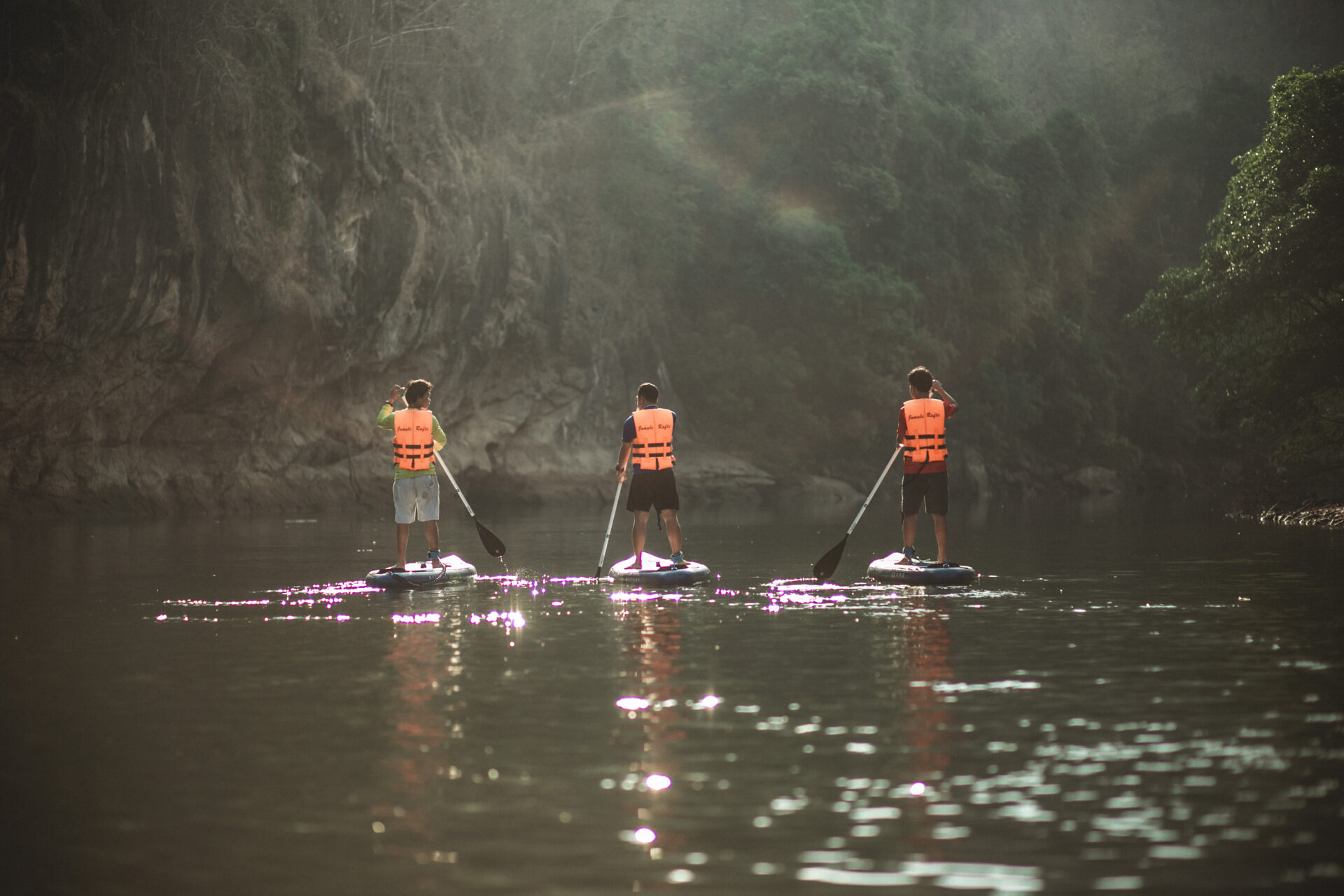 Blogs & Reviews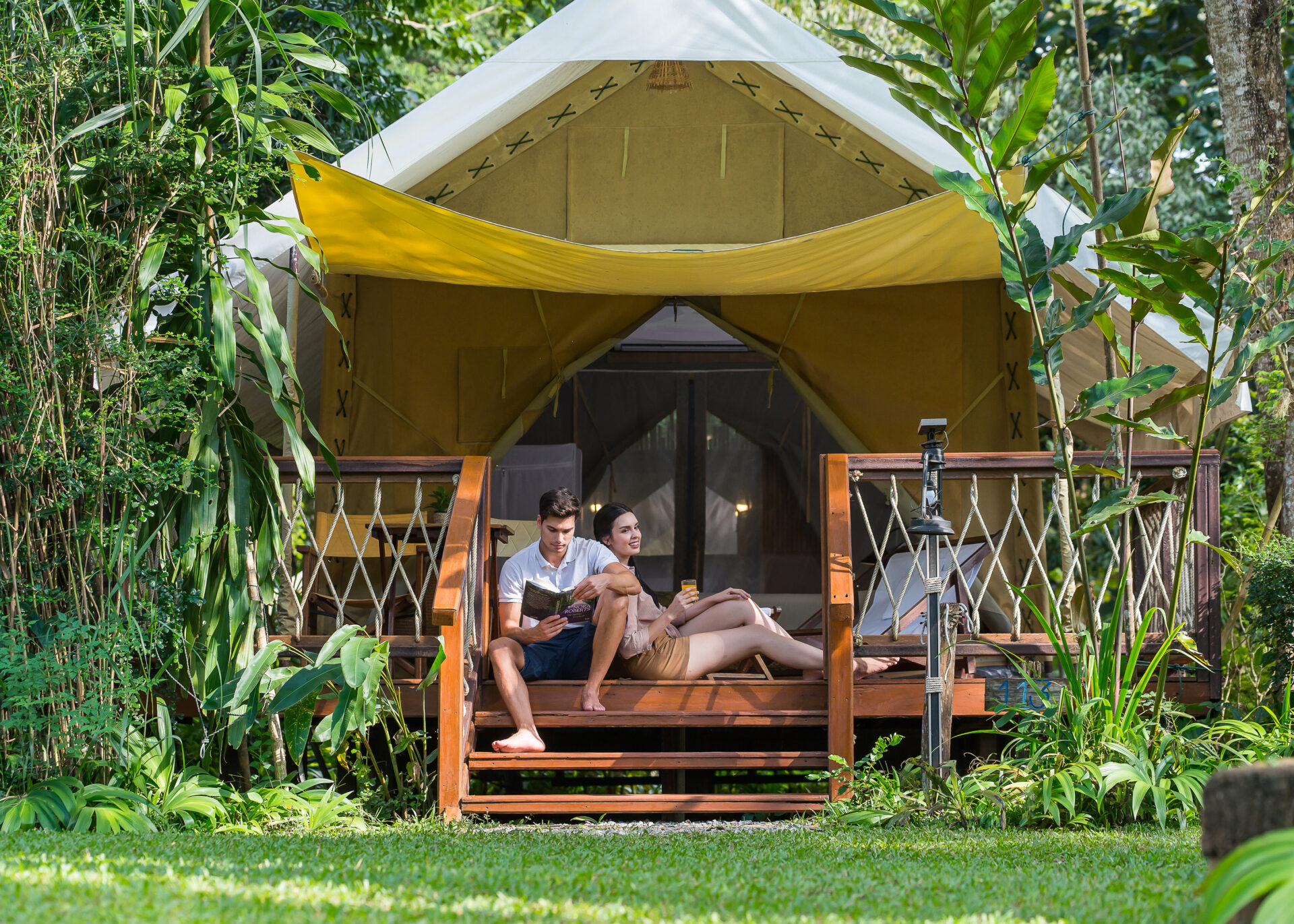 Author : Glamping at Hellfire Pass, Kanchanaburi Nestled on a mountain ridge overlooking the River Kwai, Hintok River Camp @ Hellfire Pass is a unique safari tented accommodation in Kanchanaburi. Spread across a grassy lawn, each of the 38 stylish and spacious canvas tents is an oasis of comfort with en-suite bathrooms and private verandas.…
Continue Reading →
We have been closely monitoring the COVID-19 situation and following guidelines from the World Health Organization (WHO) and respective local health agencies where we operate. We understand there are concerns during this time and wish to assure our guests that the safety and well-being of our guests, customers and colleagues are important to us. Here…
Continue Reading →
Rated Excellent on Tripadvisor
Great experience, we loved it here!
We stayed one night as part of a two day package with tours etc, which started from our Bangkok hotel, and I wish we had stayed two nights! It's a stunning setting! All the staff were lovely and friendly, everywhere was clean and comfortable, our guide was excellent looking after us the whole time which was really helpful (if on a package you have a guide the whole time), the guide in the coach was also excellent (called Umm I think?). The tent was clean, and an amazing experience listening to the noise of the birds and animals, the food was lovely and all activities excellent and very interesting and worth while. The area is beautiful and very interesting, and the site of the camp is actually one of the POW camps, so a moving experience, visiting the Mon village was also excellent as was the river boat trip. The only thing is that you do have limited times in the two museums, the Hellfire pass centre and River Kwai museum, both excellent but as it's a trip you do only have a limited time and as this was my main reason to go it was t quite enough time. If you are visiting because you had a relative there for example, you may want or need more time. We both loved this trip, very worthwhile in every way, so interesting, and great to see a rural part of Thailand.
A peaceful moment in kanchanaburi
The camp resort is exceeded our expectations. With the price we booked for room + breakfast + dinner, it's value for money. We did have a good quality relaxing time where the resort is adjacent to both the waterfront and the mountain. I love the fact that we can bike across the river, see the temple and explore the villager the way of life 😉
Definitely one of my favourite place
Member of SERENATA Hotels