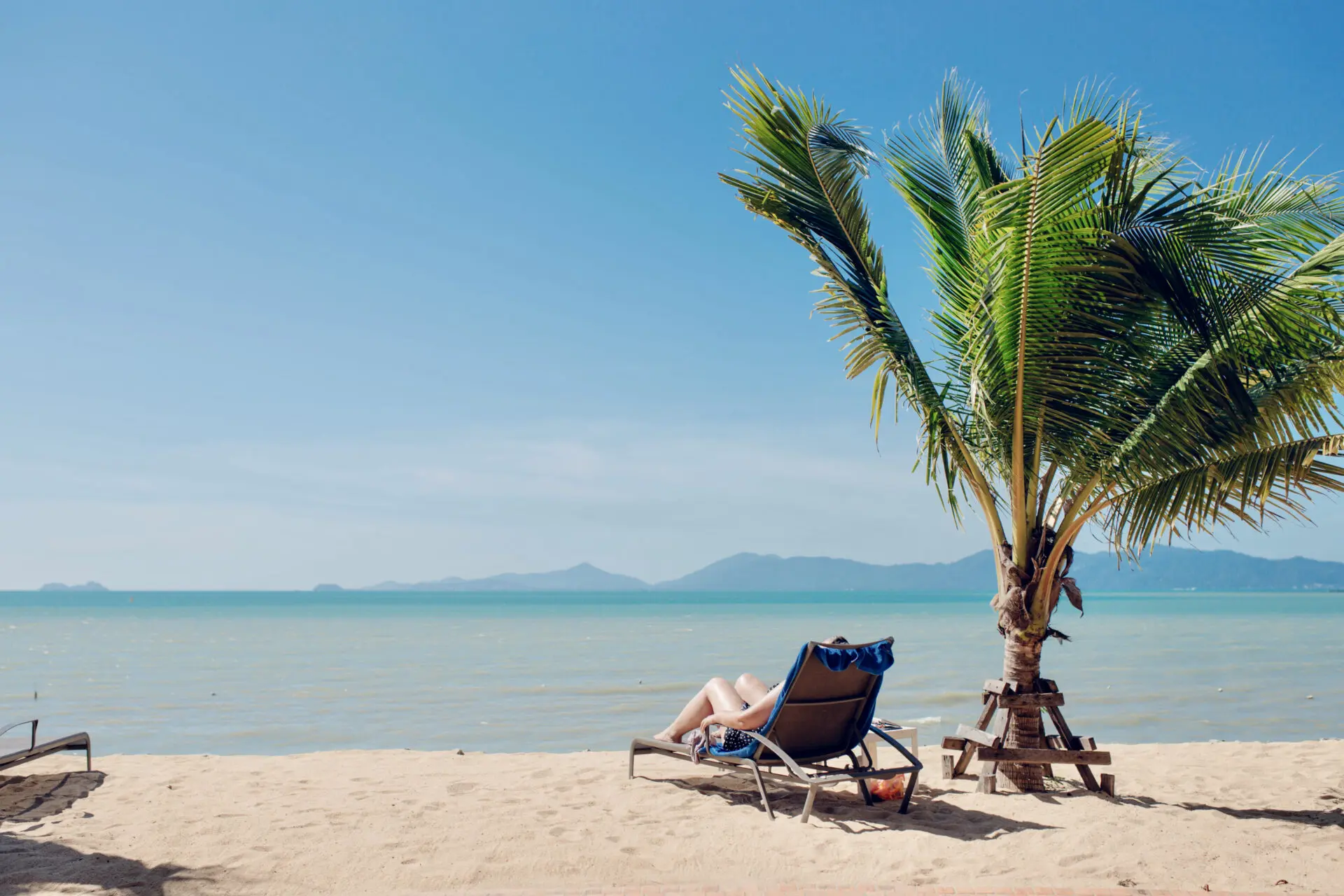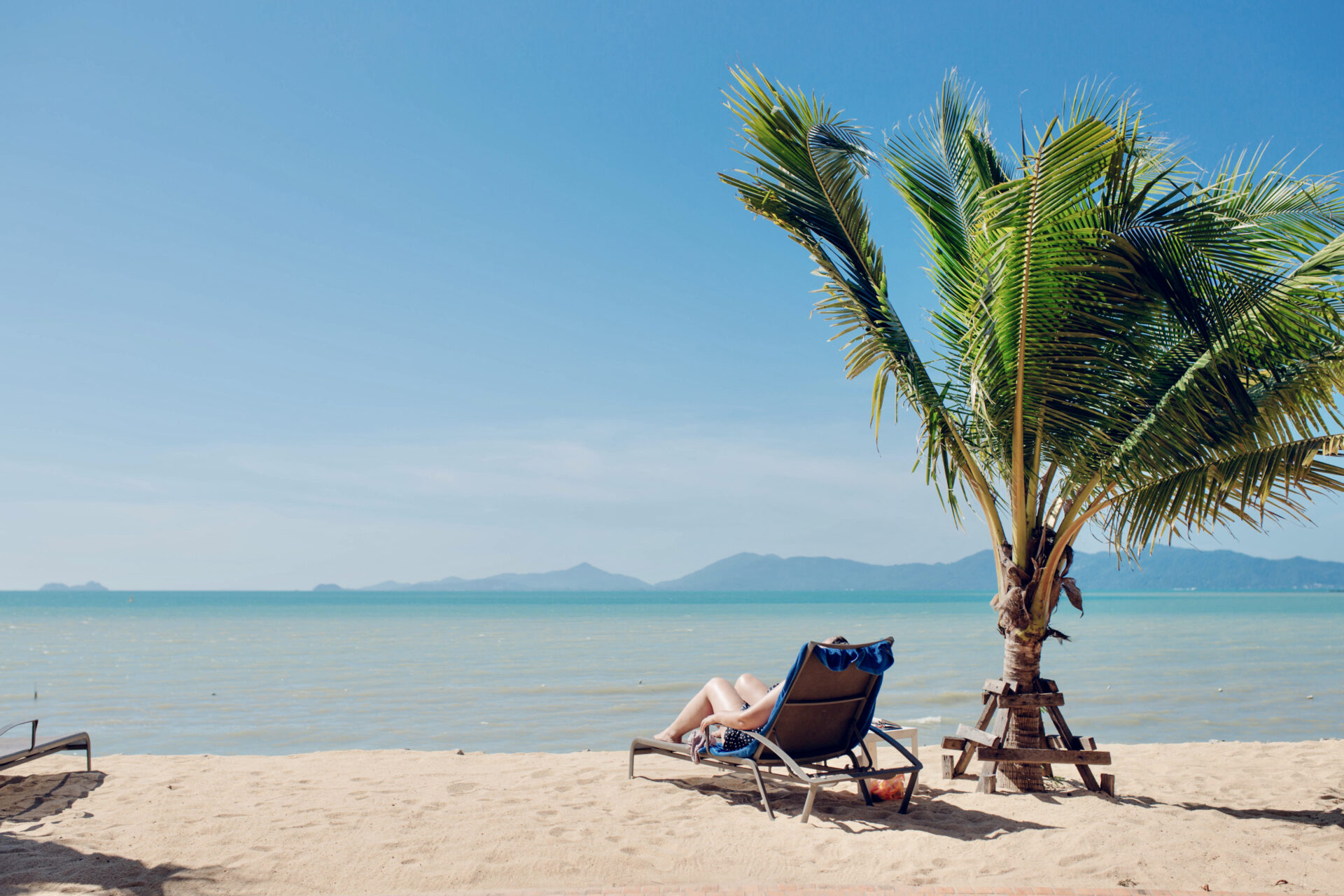 Koh Samui is famous throughout the world. Which Thailand and tourists both foreigners. They were named as the Koh Samui. "Heaven central Gulf of Thailand".Charming vary. The beautiful natural attractions such as pure water. Stretches of white beaches, coconut trees along the beach. And the nature and the sea.A destination that represents the culture of local residents.
Where is Samui
Koh Samui The 247-square-kilometre Samui island is Surat
Thani's major tourist attraction. Located 258 nautical miles south of
Bangkok, and some 84 kilometres east of the provincial capital, Koh
Samui measures some 21 kilometres at its widest point, and 25 kilometres
at its longest. A 51-kilometre ring and largely coastal road encircles the
island, which has numerous lovely beaches and bays, and is almost
literally an island of coconuts and forested hills.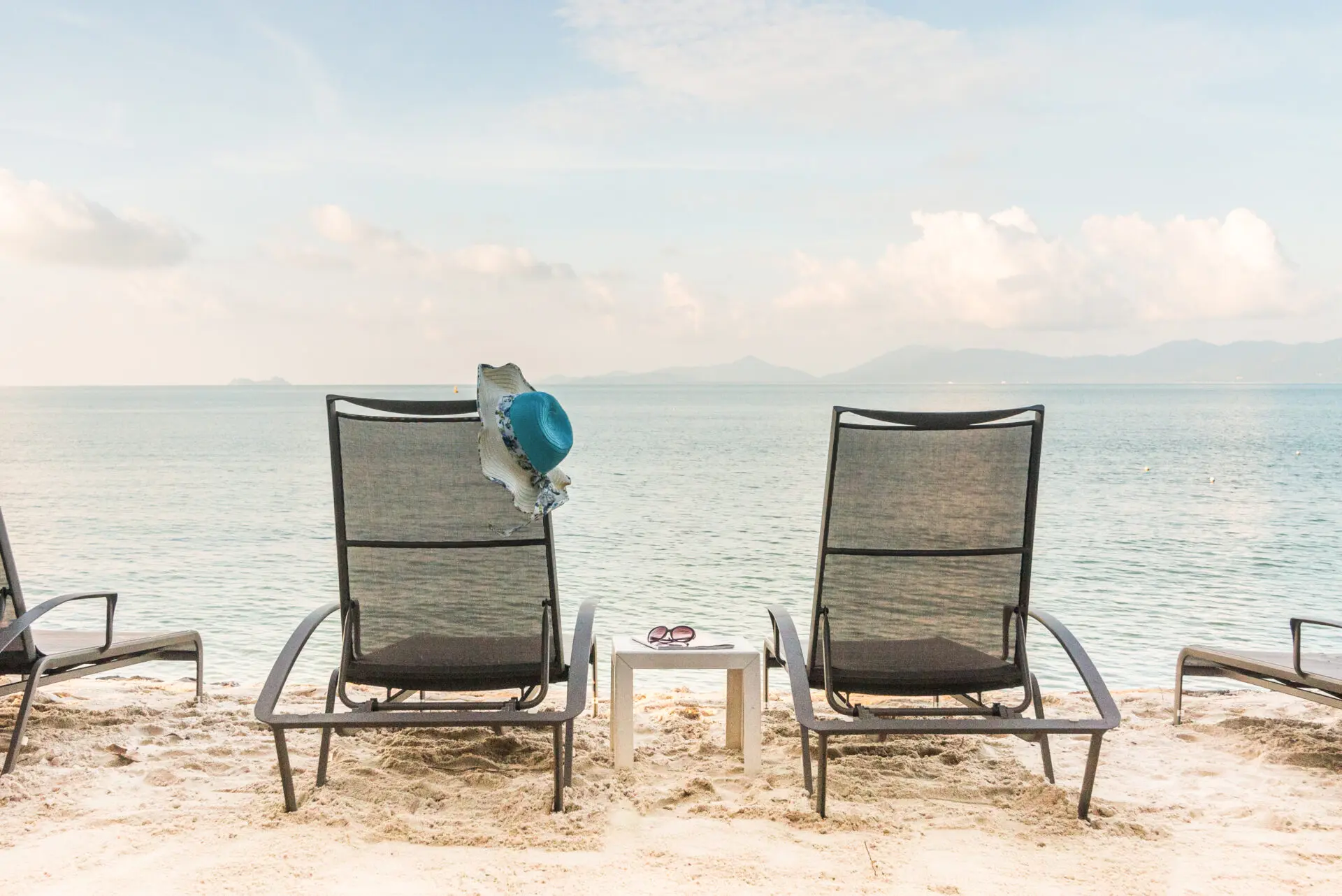 How is Samui's old story
The origin of the name samui is unknown. It may come from the Sanskrit-Tamil word สมวย, meaning 'sea weather'. Or it may derive from the name of a tree known locally in southern Thailand as ต้นหมุย (full name ต้นสมุย). A third possibility is that it originated from early Hainanese traders to Samui. In Hainanese Chinese, เซ่าบ่วย means 'first island', 'barrier', or 'gate', or literally 'beautiful beach'. As it was their first port of call in Thailand, it became its name and evolved over time to สมุย. Some people believe that the word "samui" derives from the Malay word saboey, or 'safe haven'. There is no firm corroboration of any of these theories. Ko is the Thai word for "island".
How is Samui's today
Koh Samui island is famed throughout the world, Thai tourists and expats, international call, Koh Samui yawa "paradise in the middle of the Thai Gulf." Beautiful. Has a different charm. Whether it is a place of stunning natural attractions, such as the pure white sand beach, crystal clear water, fried coconut trees stand parallel to the beach and the seaside nature. There are attractions that represent the culture of the local inhabitants.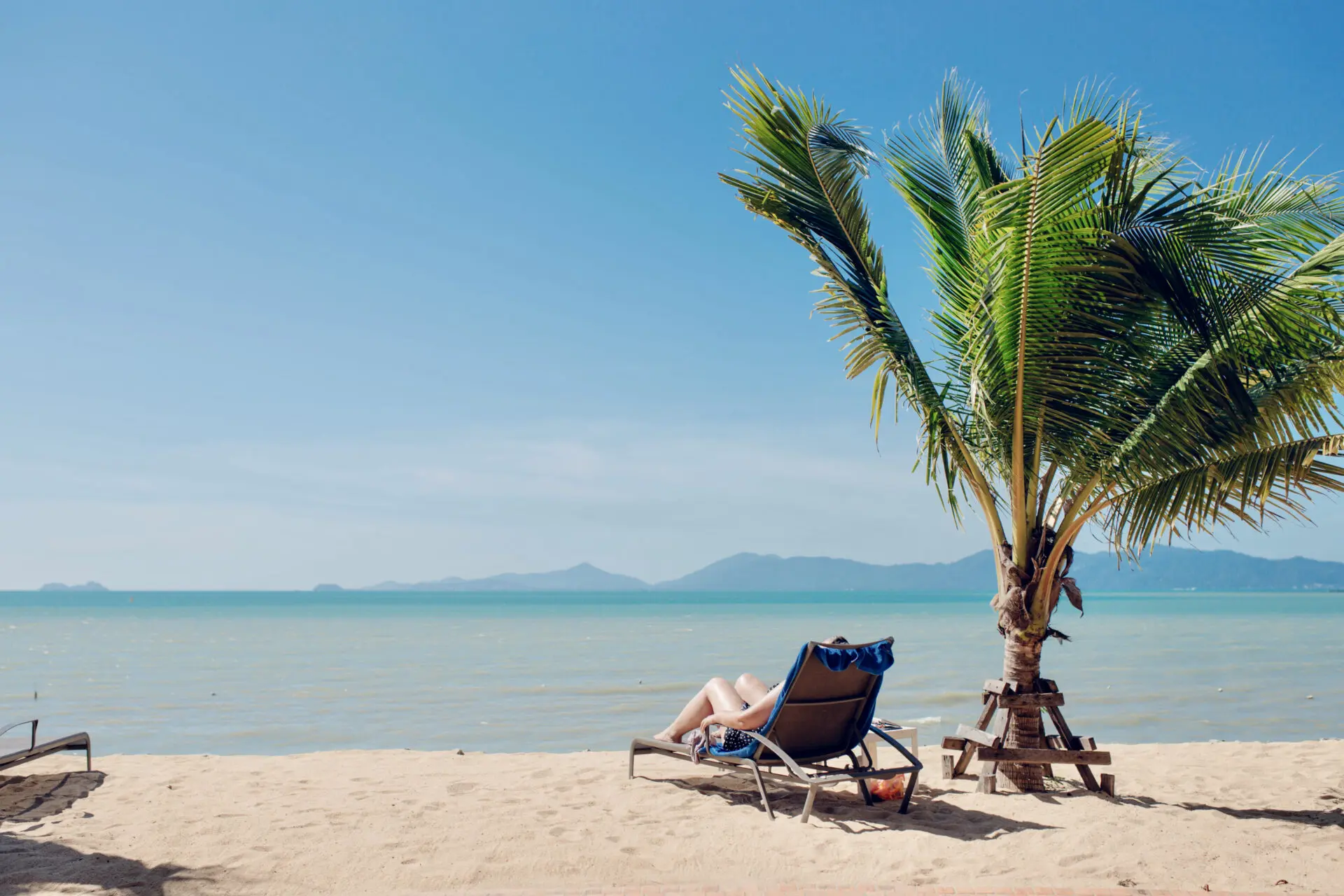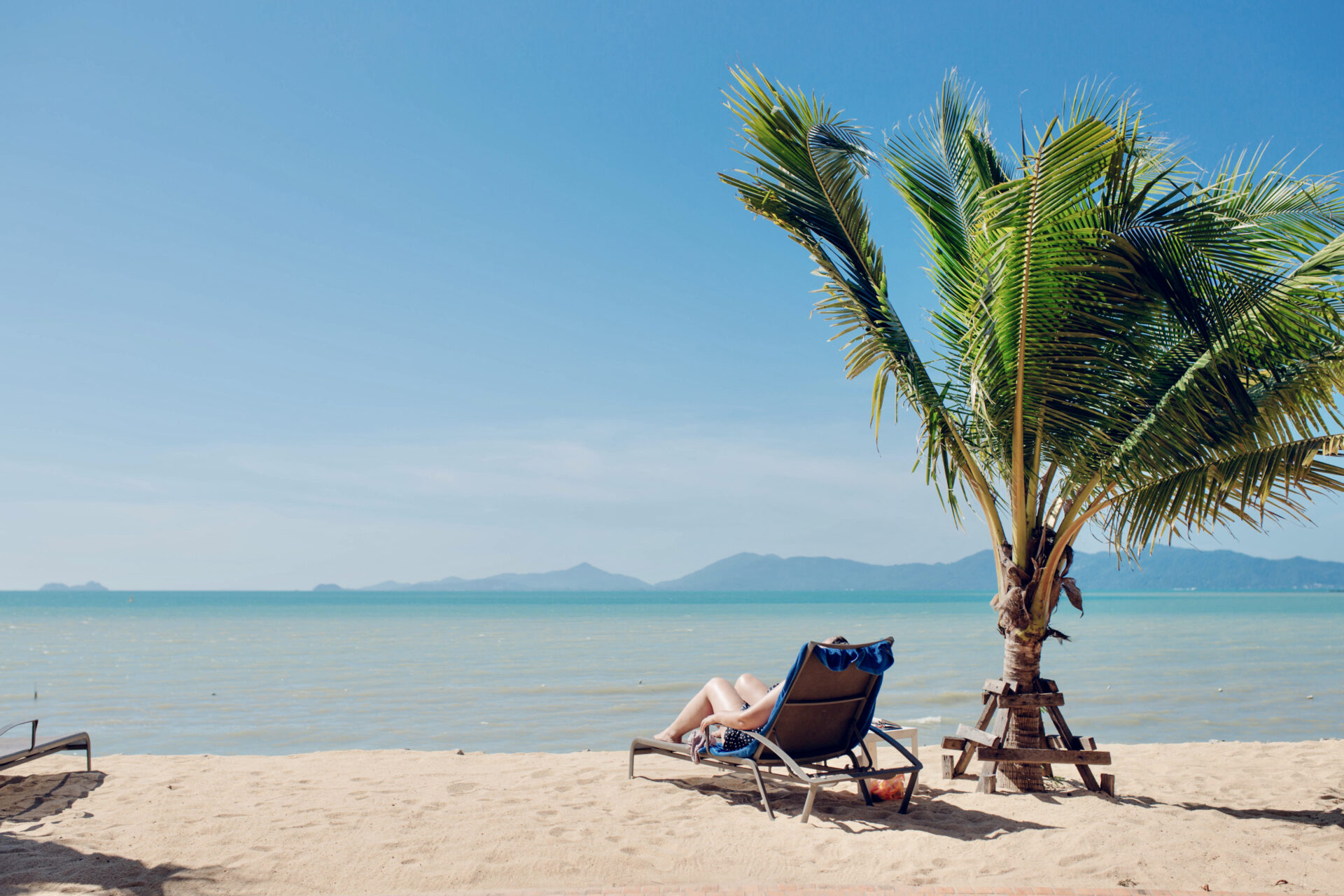 What to do and see
There are also a wide range of activities to do, apart from memorial and museum visits, including bamboo rafting, kayaking along River Kwai Noi, river jumping, elephant riding, mountain biking, bird watching, trekking, boat trip and so forth. These assure to keep you busy and entertain all day long.
Our Hotels & Resorts in Samui
for romantic island paradise