Hua Hin, literally means "stone head", is the oldest beach of the country and is still very popular. It is also a getaway for mostly Bangkok people especially during weekends.
Where is Hua Hin
Hua Hin is a beach town in Prachuap Khiri Khan province approximately 170 kilometers south of Bangkok and on the west coast of Thailand.
How is Hua Hin's old story
Hua Hin had a long history since 1834, before the name Hua Hin was called, some agricultural areas of Phetchaburi Province were hit by severe drought. A group of farmers moved southward until they found a small village that had bright white sands and a row of rocks along the beach. They settled here and gave it the name Samore Riang, which mean rows of rock. In 1921 the director of the state railway, Prince Purachatra, built the Railway Hotel close to the beach. King Prajadhipok (Rama VII) liked the place so much that he built a summer palace there. The palace was named Wang Klai Kang Won ('Far from Worries'). It is now the full-time residence of His Majesty the King of Thailand. His Royal Highness Prince Krom Phra Naresworarit was the first member of the royal family to build a group of palaces at Ban Laem Hin, called Sukaves, and he gave the beach next to his palace the name Hua Hin. Then about 1950s after the building of southern railway, Hua Hin became the first and most popular beach resort of Thailand.
How is Hua Hin's today
Unlike Pattaya or Phuket that has brassy beer bars and racy nightlife, Hua Hin remains its charm and tranquility on clean white sand beach, crystal clear water and a restful atmosphere which continues to attract more and more tourists every year.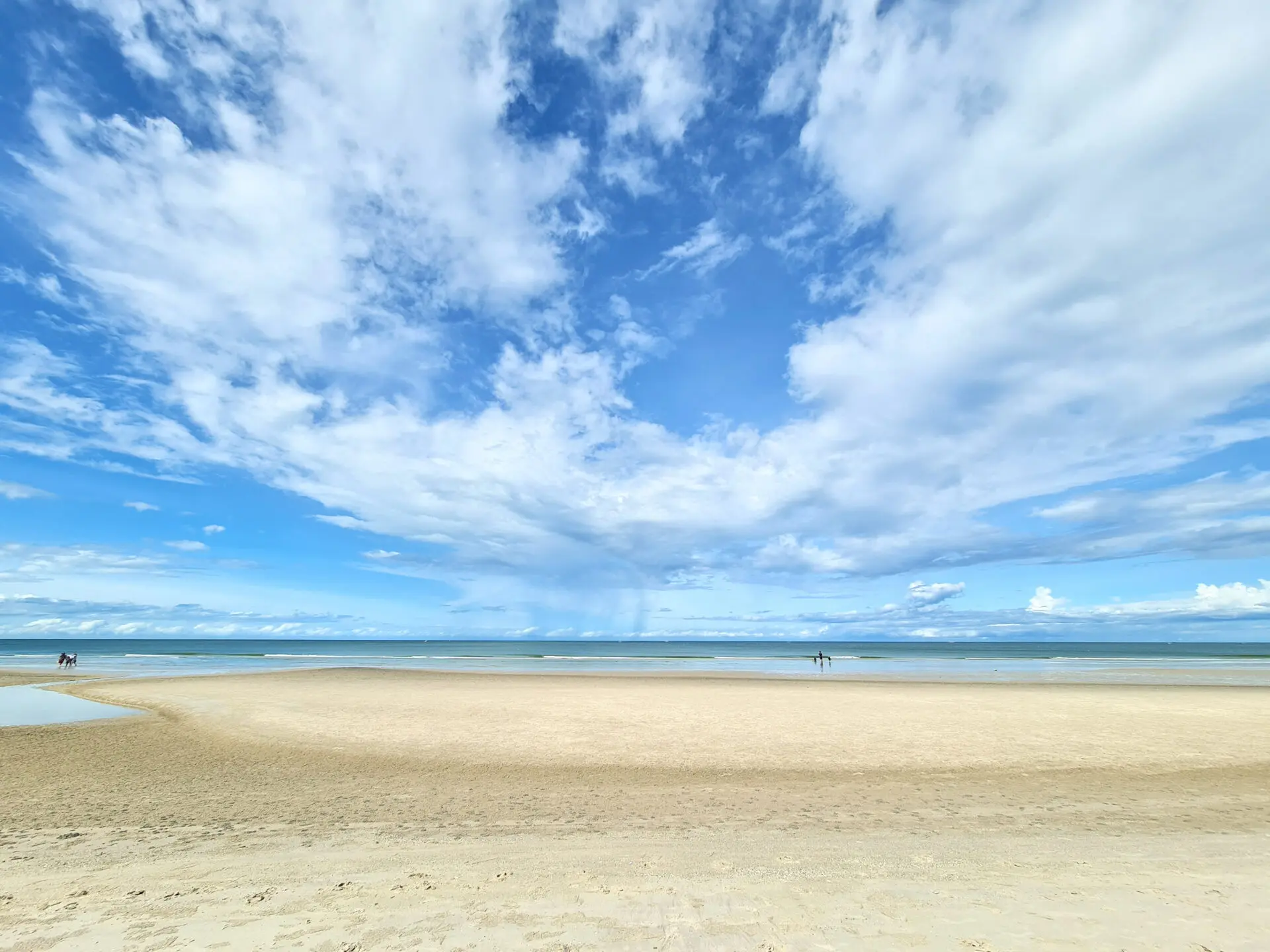 What to do and see
Besides it's great 5 mile long beach Hua Hin provides the highest density of world class golf courses anywhere in Thailand while it's yet virtually undiscovered as an international golf destination. Green-fees and other costs are currently among the lowest in the world while course maintenance and services are superb. The area around, further, the town let's you discover fabulous parks and peaks, caves and waterfalls. In the evening the winding roads with a great variety of shops make a great stroll. The restaurants built on stilts into the sea offer superb seafood in the legendary and unsurpassed preparation of the Thai cuisine.
Our Hotels & Resorts in Hua Hin
for riverside nature and funs