Jungle Hideaway Riverside Resort in Kanchanaburi
Nestled on the bank of the world's historic River Kwai Noi, River Kwai Resotel botanical & riverside resort is a serene hideaway surrounded by verdant greenery, lofty mountains and stunning cliffs. The rooms sit on stunning contour landscape overlooking limestone mountains and tropical forest by the river.
Rambles in the forest, the hotel provides you numerous activities which are spa & wellness, cave exploration and soft adventures.
FAST FACT
Chalet / Deluxe Garden view / Deluxe River view / Grand Deluxe River View / Jacuzzi Pool Deluxe rooms : double / twin /triple
Located by River Kwai Noi near Lawa Cave in Saiyok.
KEY FEATURES
Jungle setting chalets with stoned wall tile bathroom
Jungle restaurant & bar for all day dining serving Thai & Western delicacies
Live music every evening at Clubhouse
Turquoise swimming pool surrounded by the jungle
Herbal Thai Massage in the serene environment
Plenty of things to do; canoeing, biking, cave visit, walking to orchard, herbal & palm garden, bamboo rafting, cooking class, Mon village visit, tribal Mon dance show and much more
Book your riverside resort in Kanchanaburi
Rooms & Jacuzzi Villa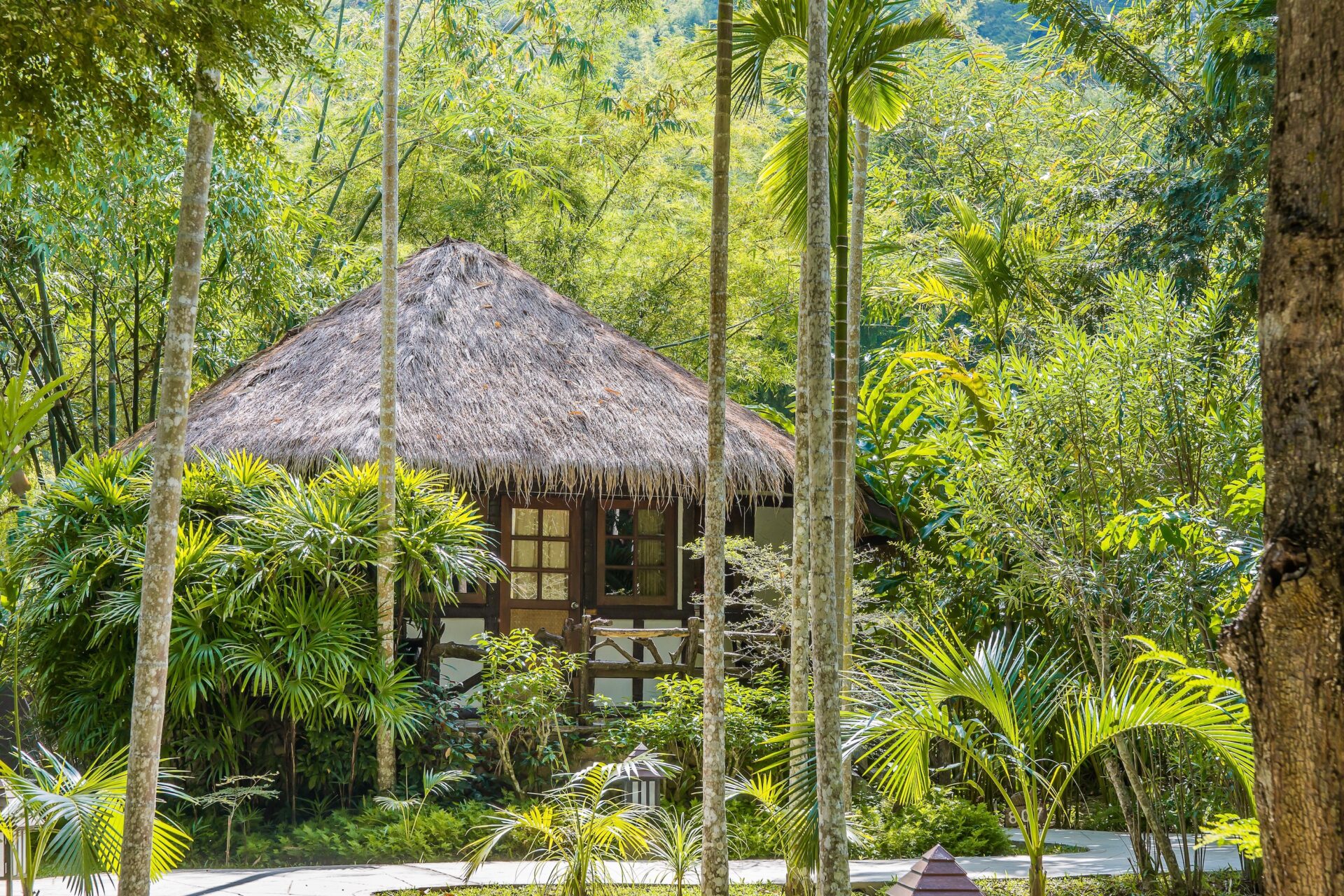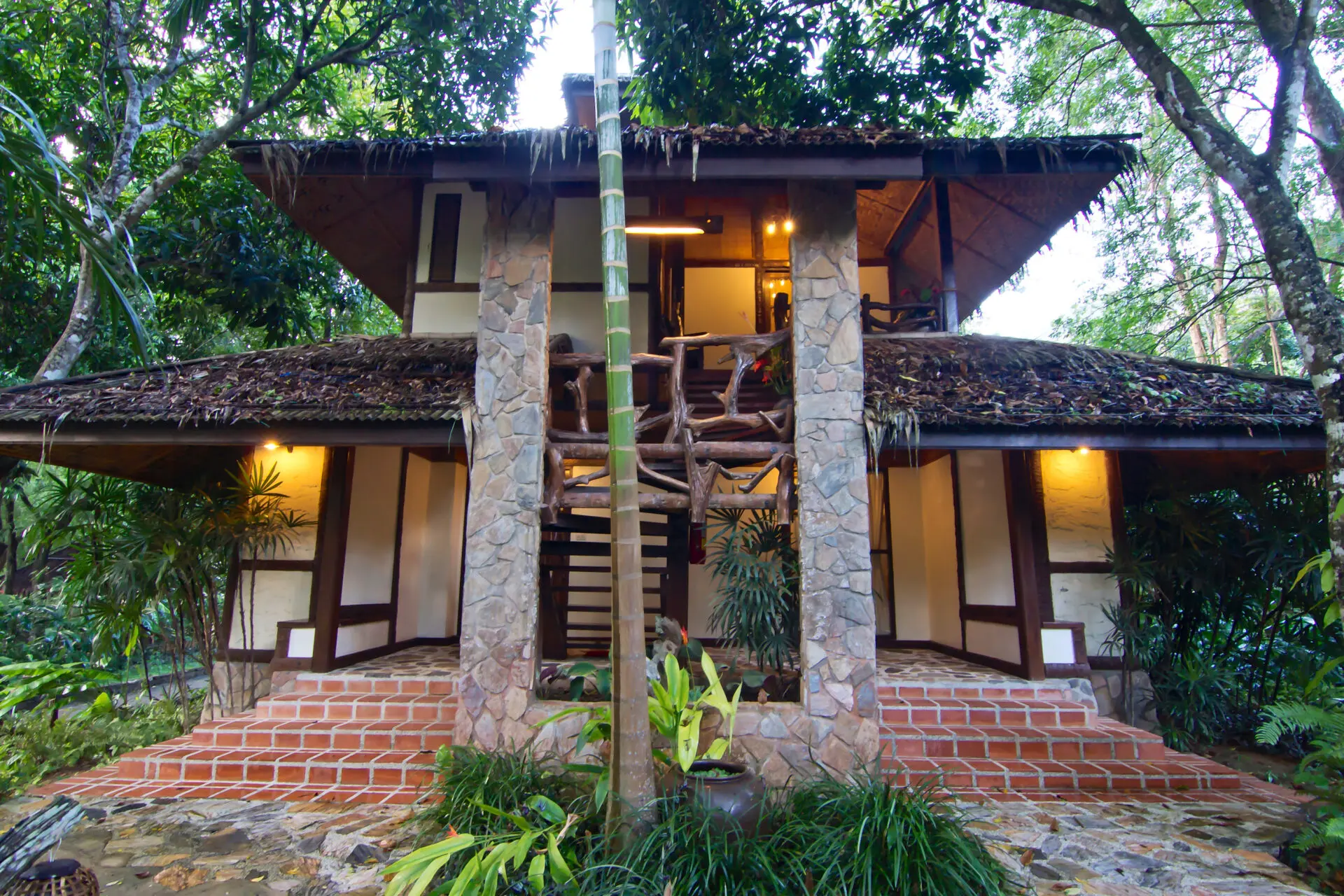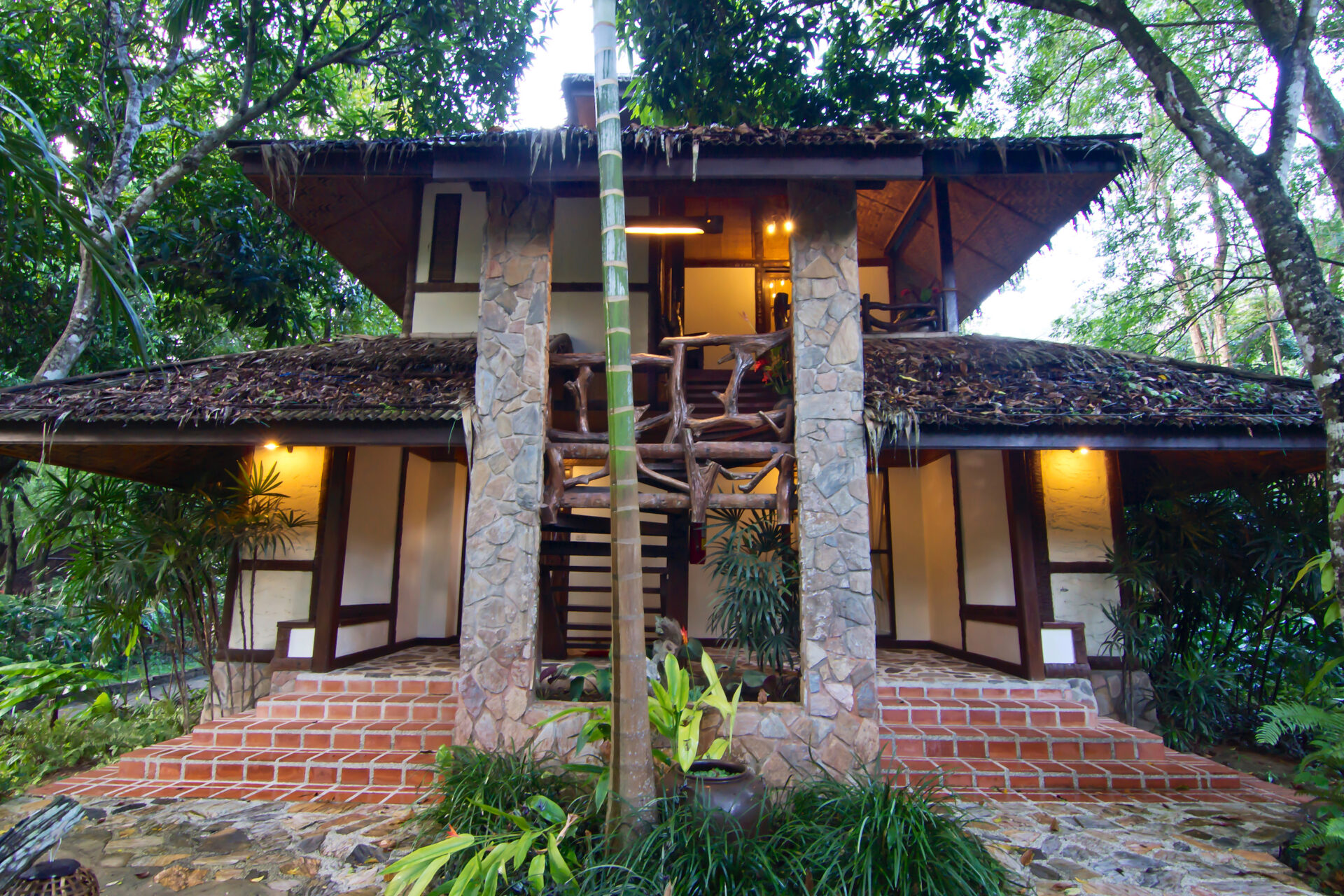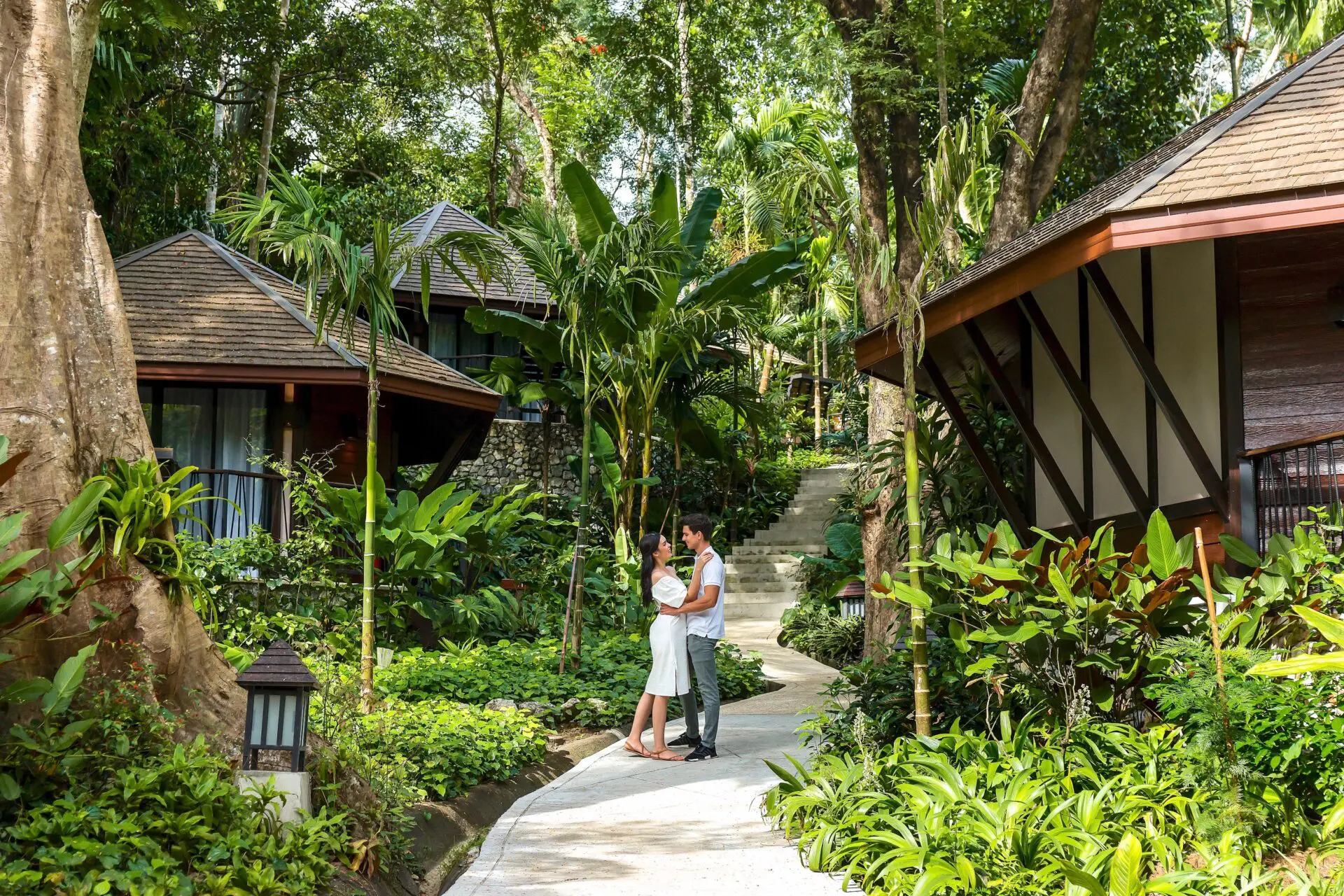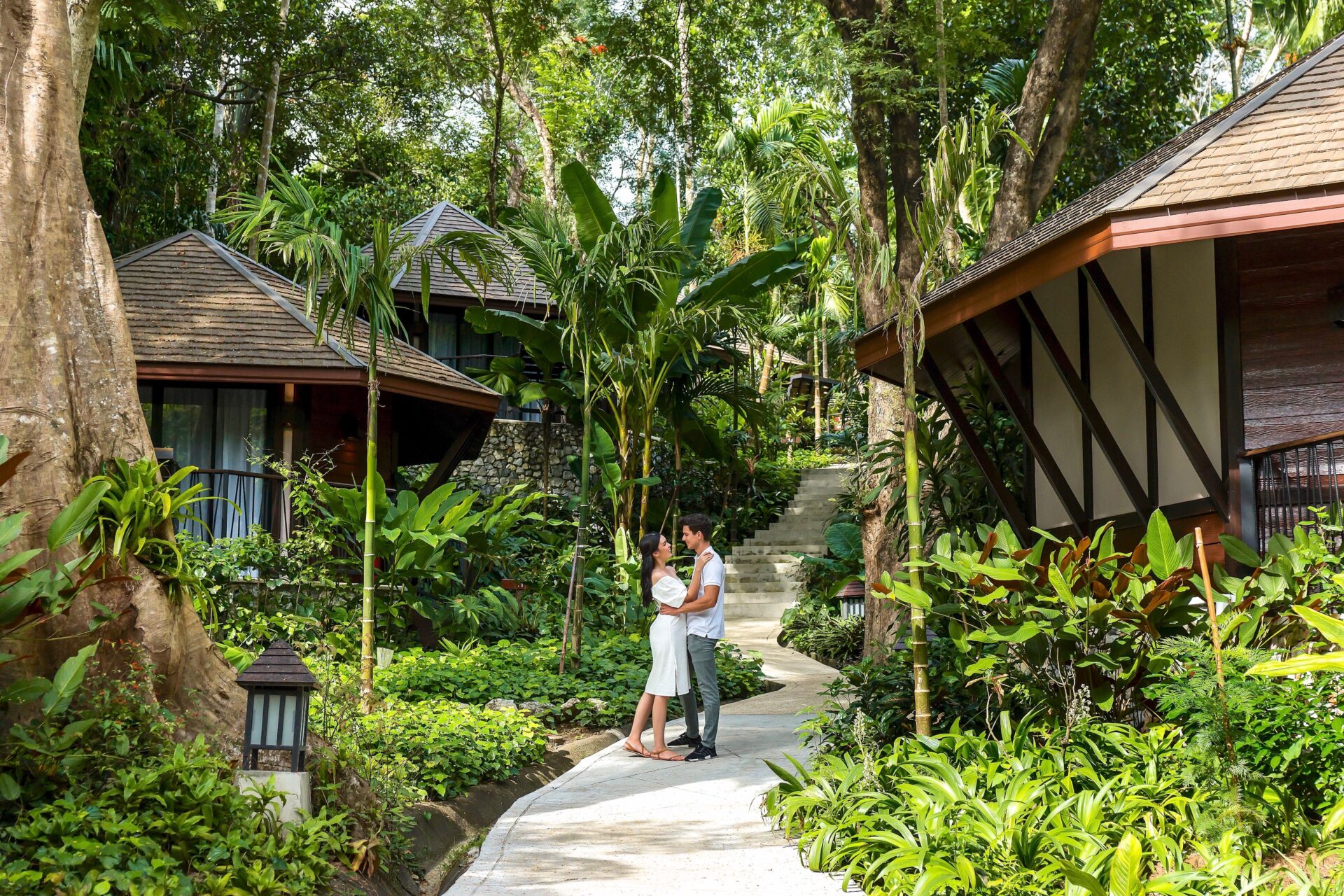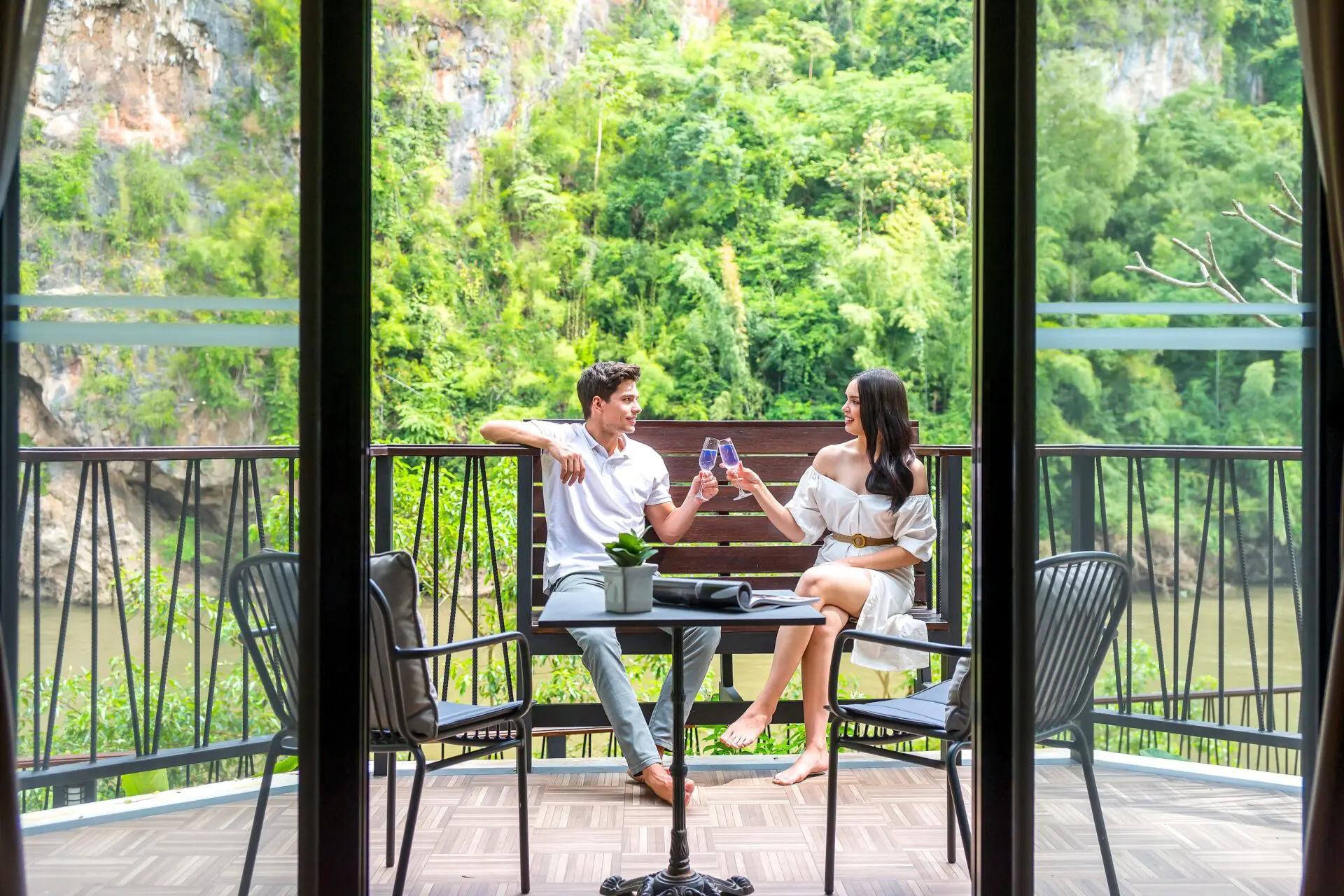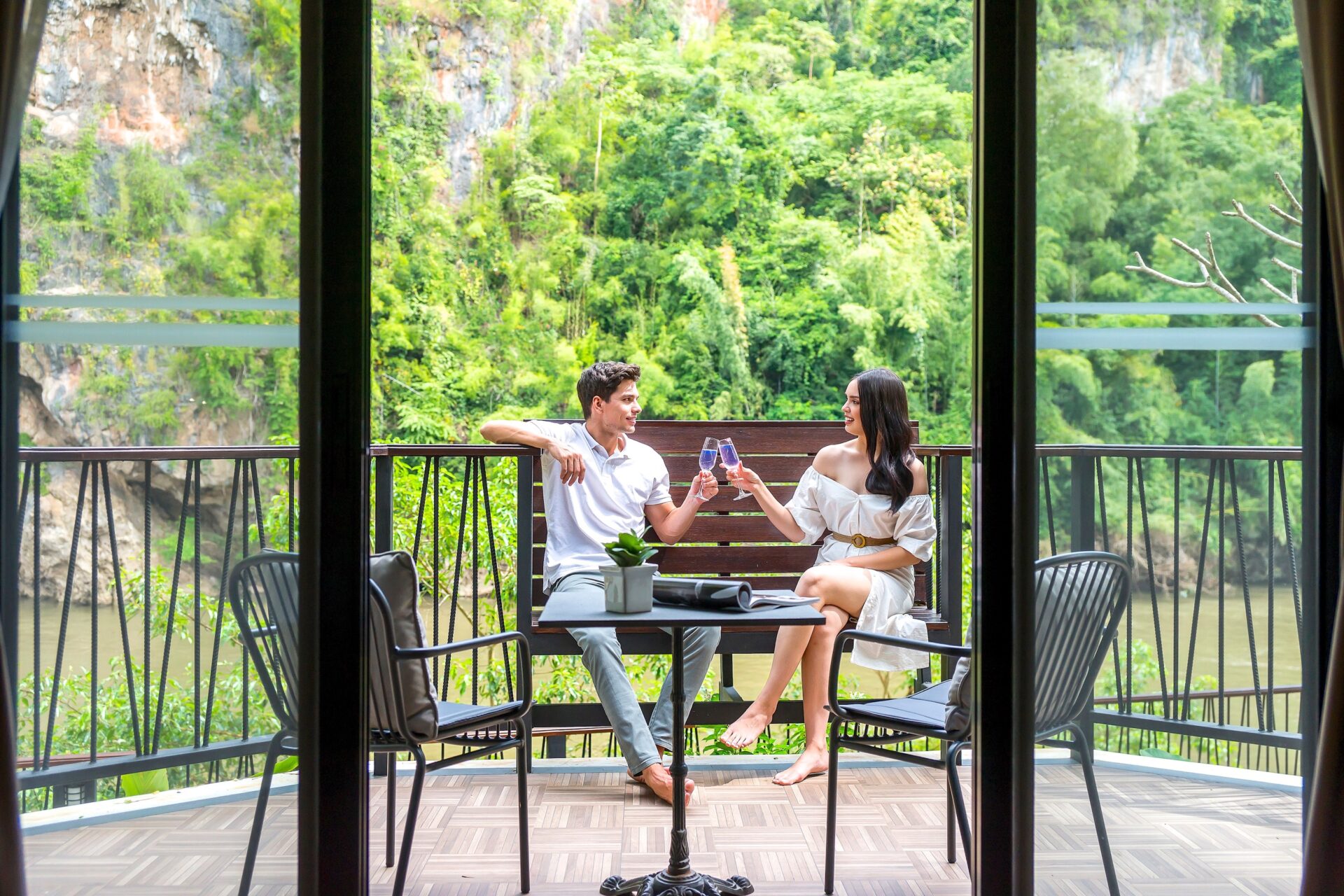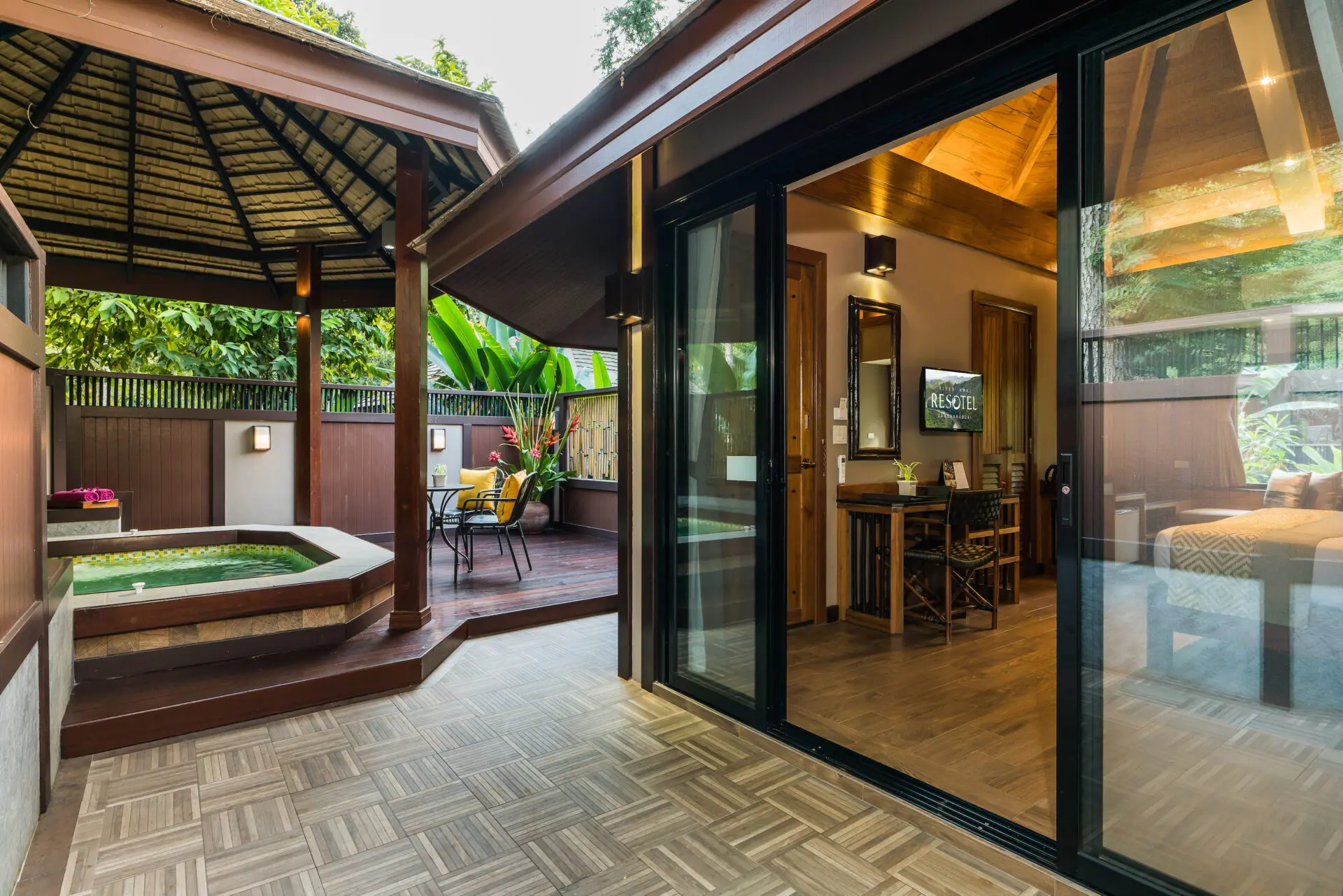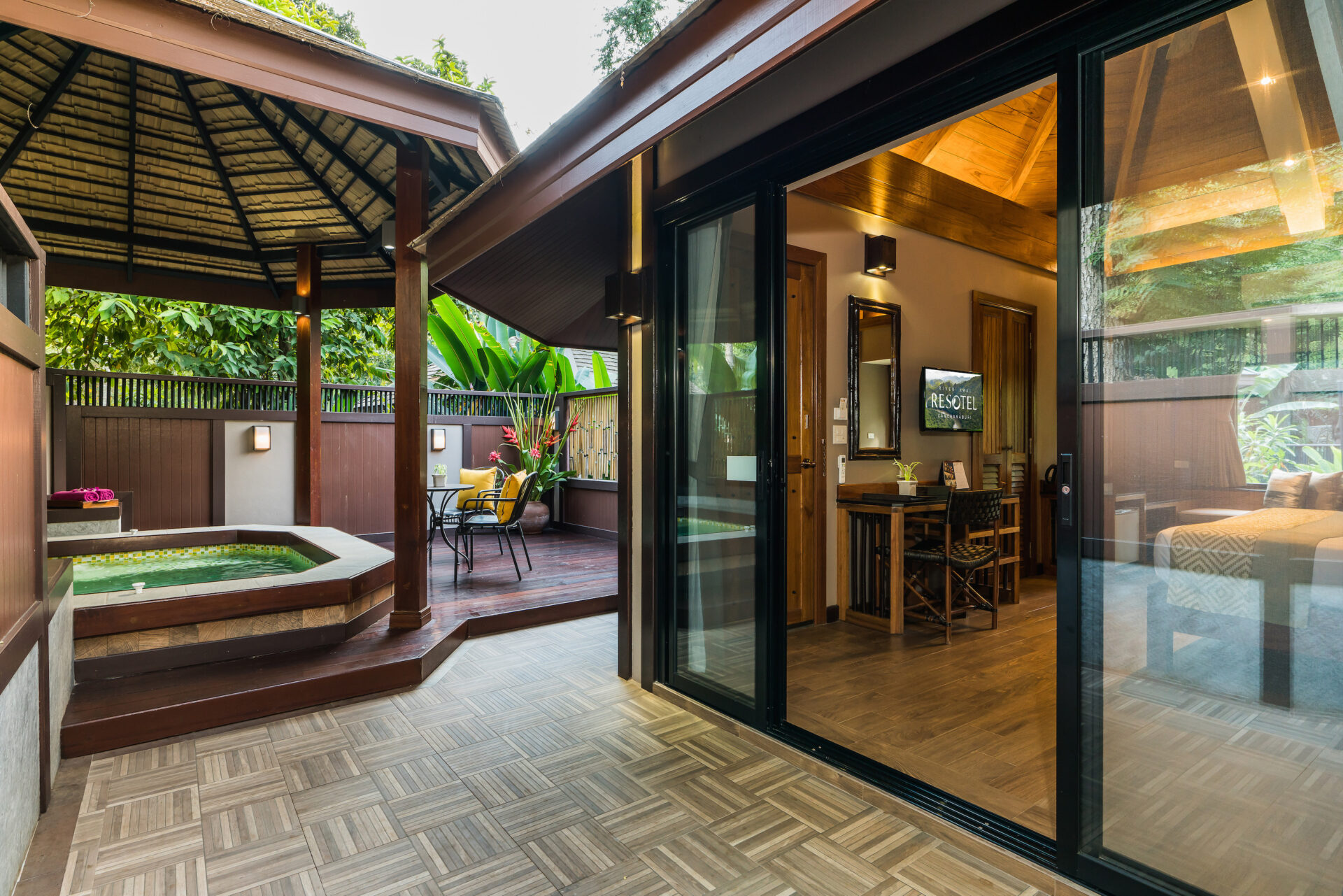 Plunge Pool Jacuzzi Villa
Location & Around
River Kwai Resotel
55 Moo 5 Tambol Wangkrajae, Amphur Saiyok, Kanchanaburi 70150, Thailand
---
How to reach us
---
Around
Lawa Cave

The Float House River Kwai

River Kwai Jungle Rafts

Home Phutoey River Kwai
River Kwai
Hotel Highlights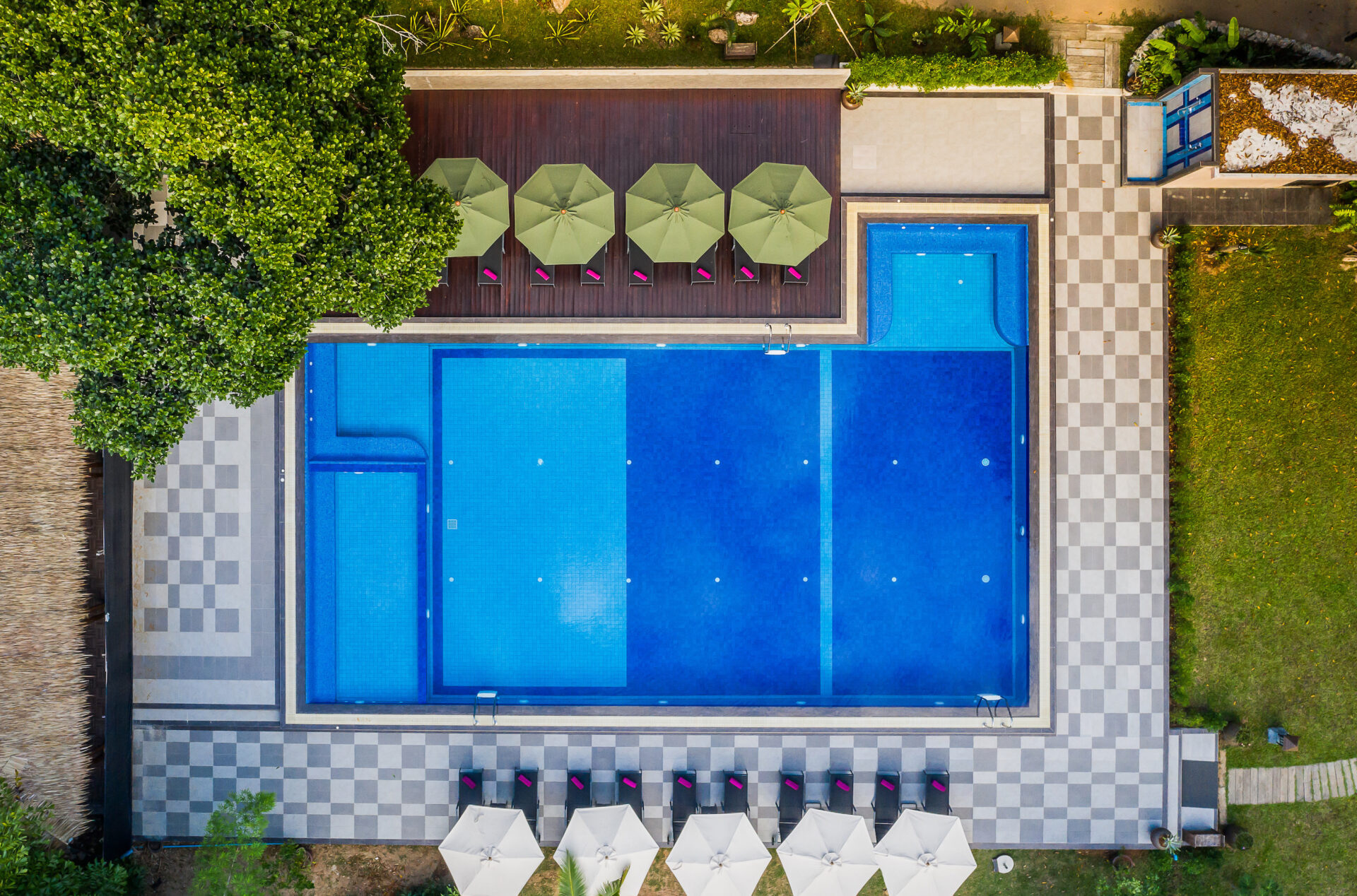 Hotel Highlight 01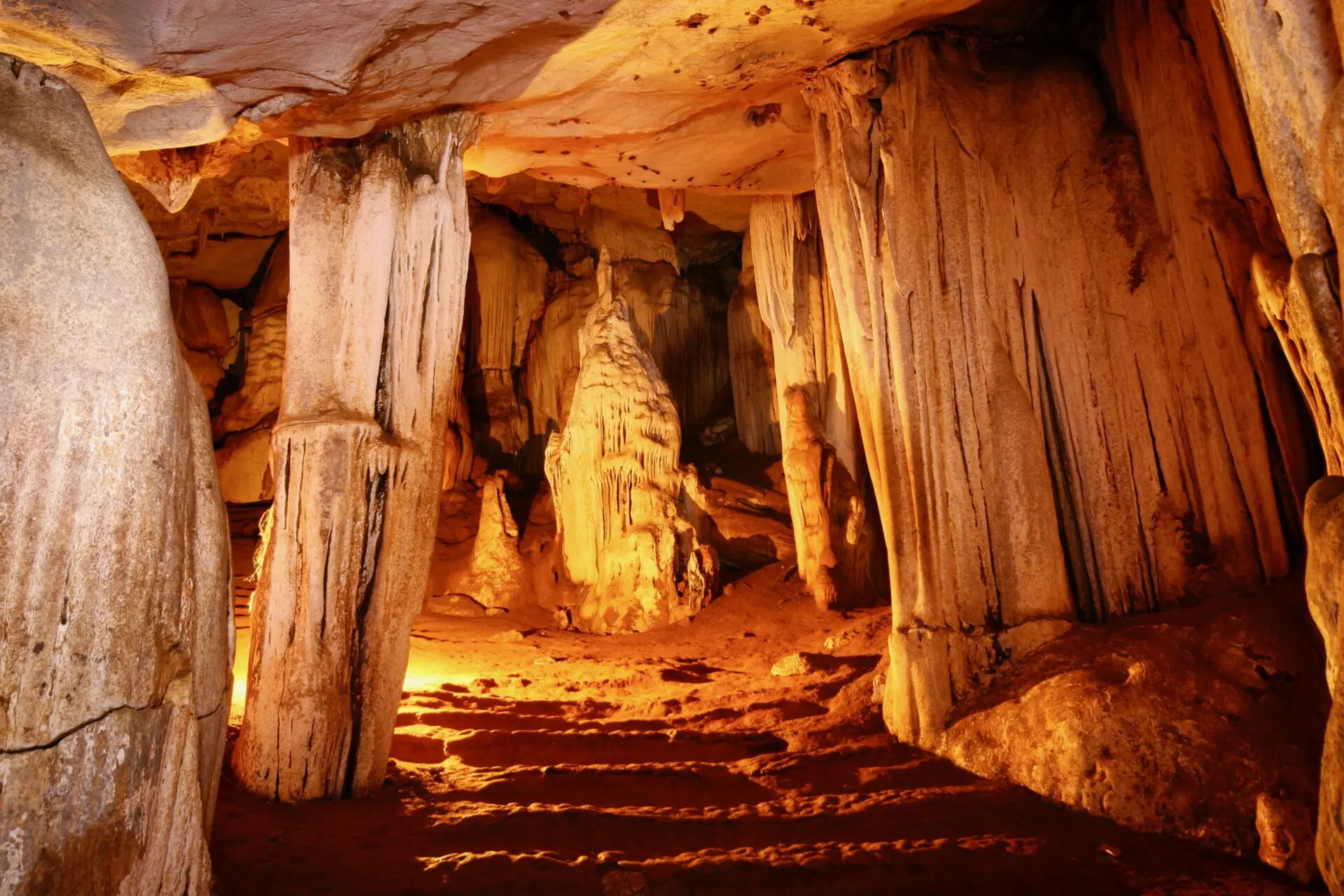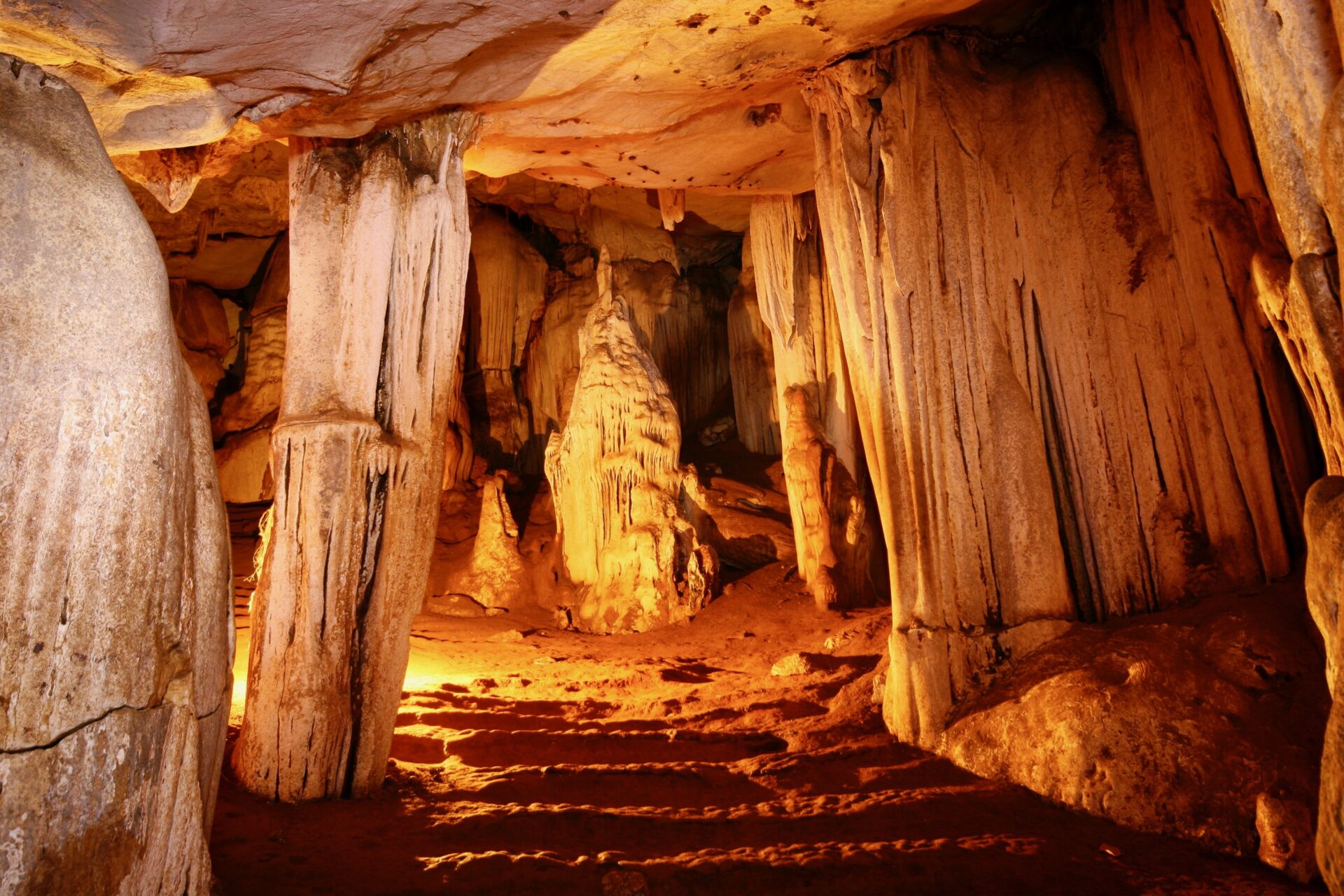 Hotel Highlight 02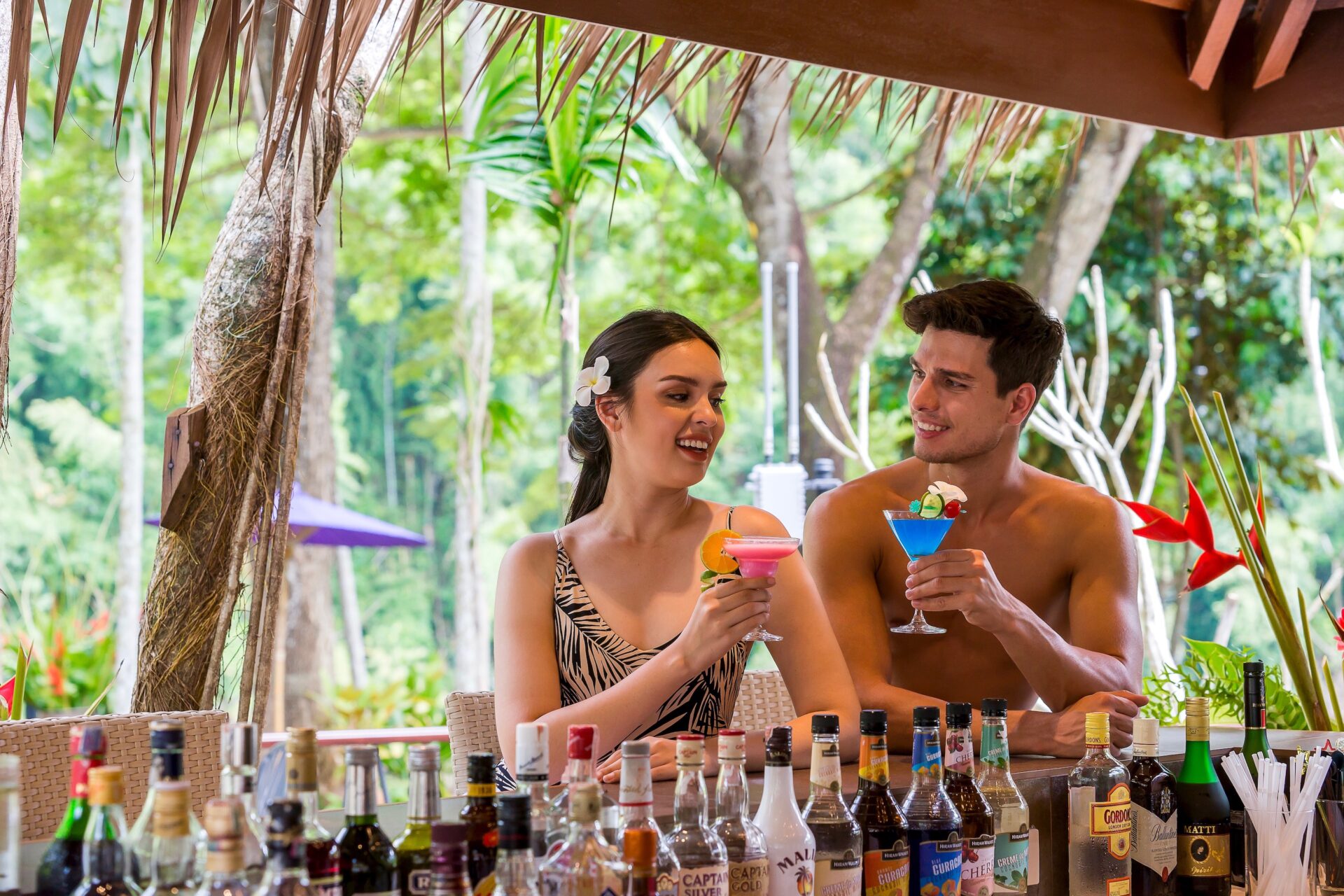 Hotel Highlight 03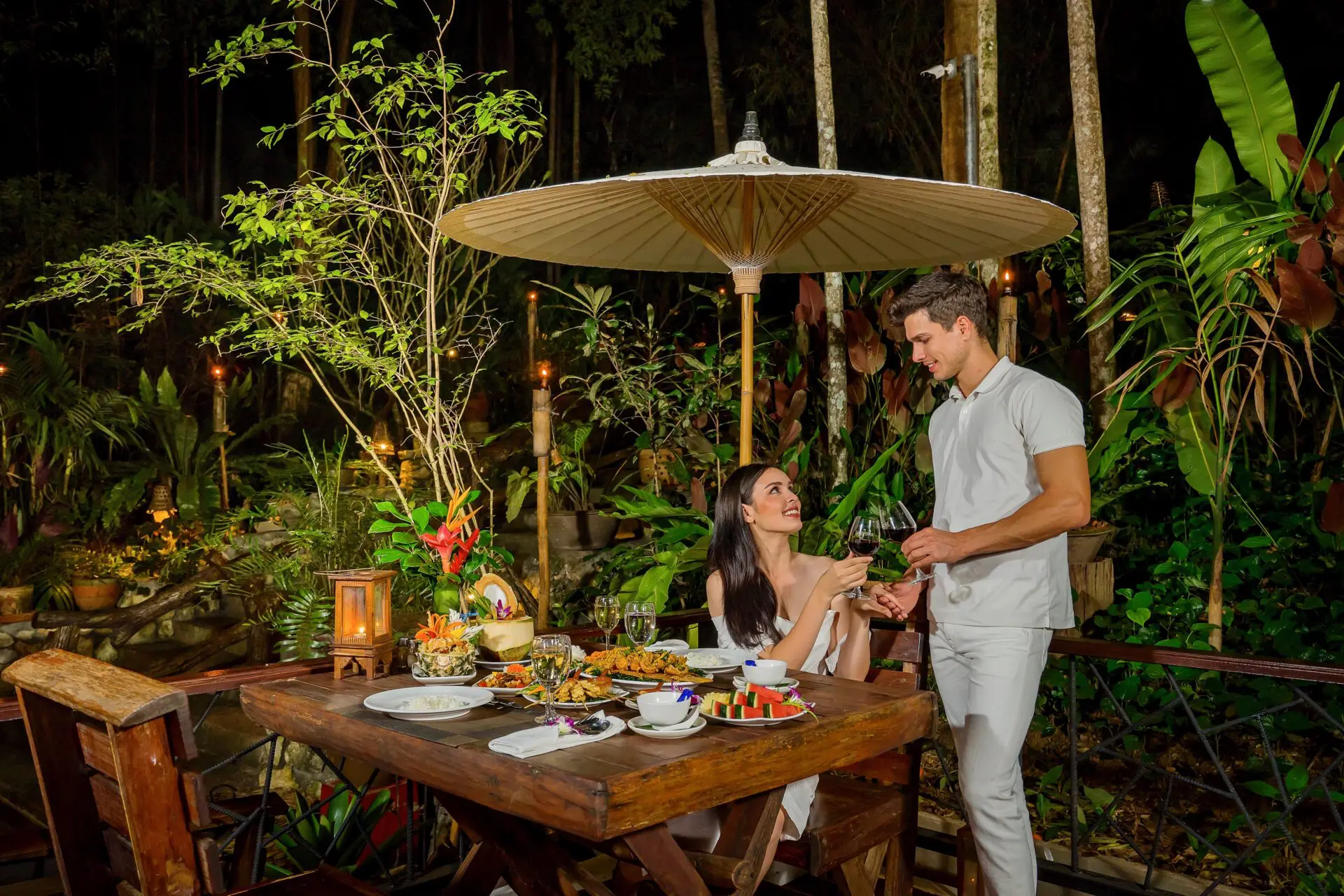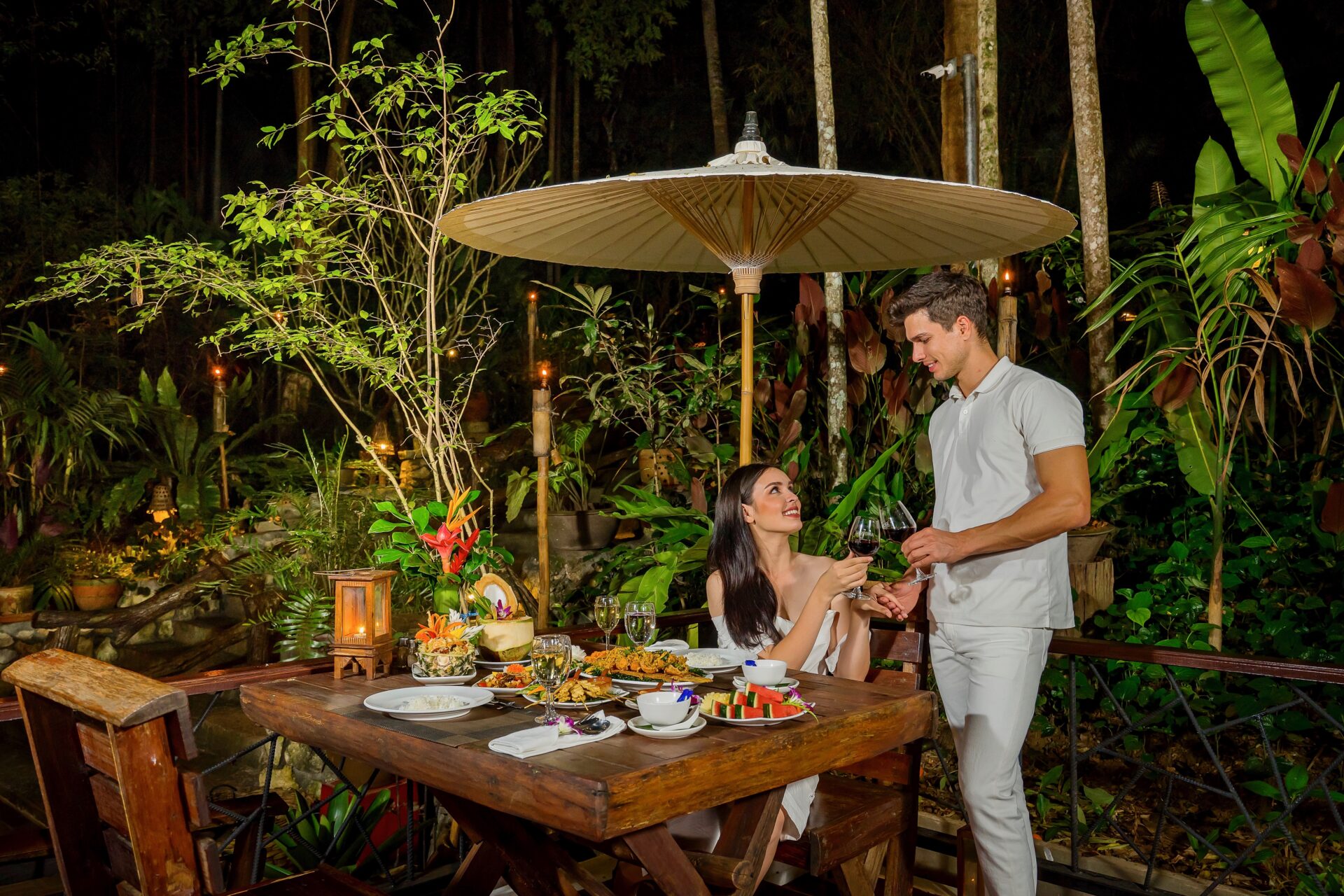 Hotel Highlight 04
Fulfill your holidays in Kanchanaburi
Experiences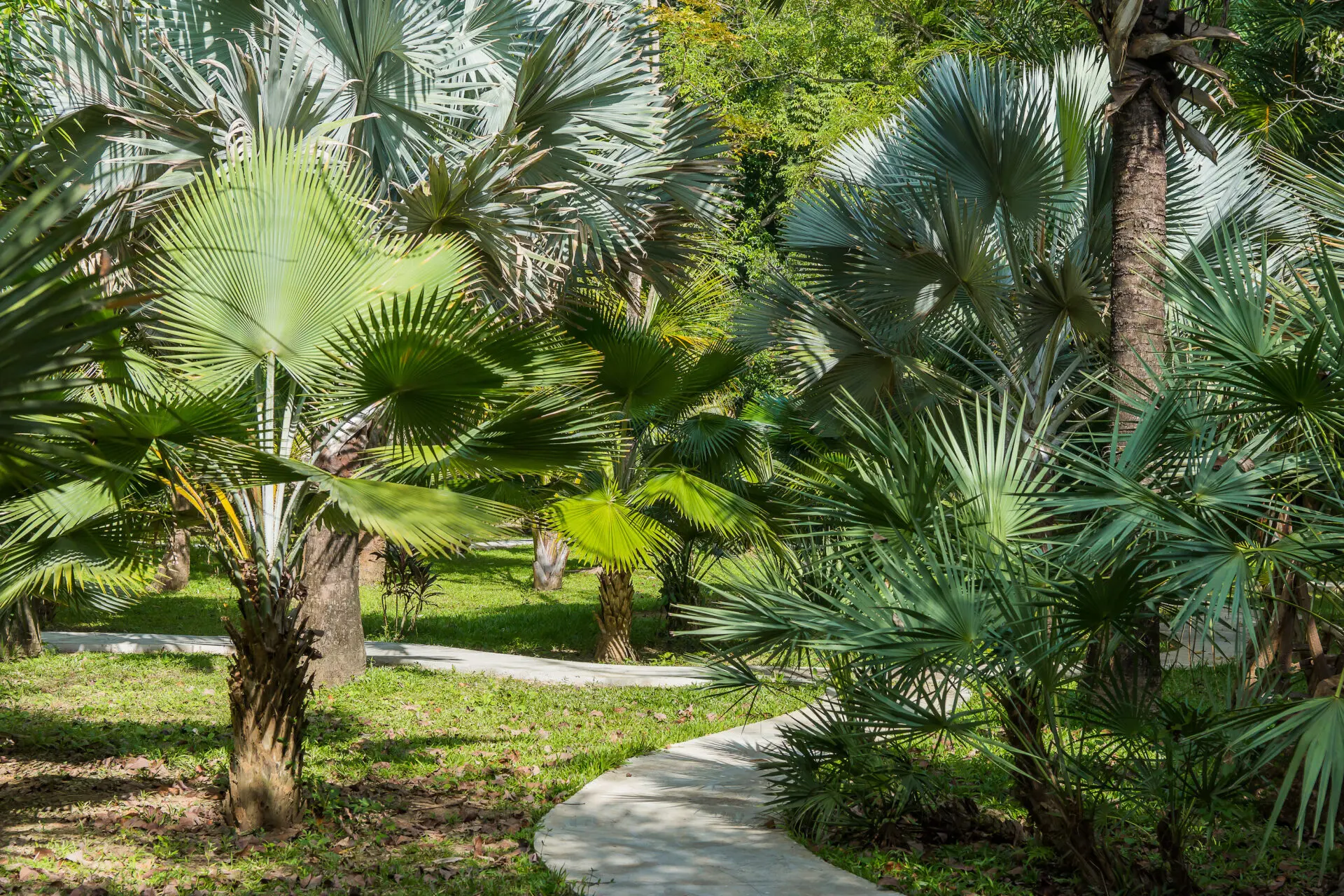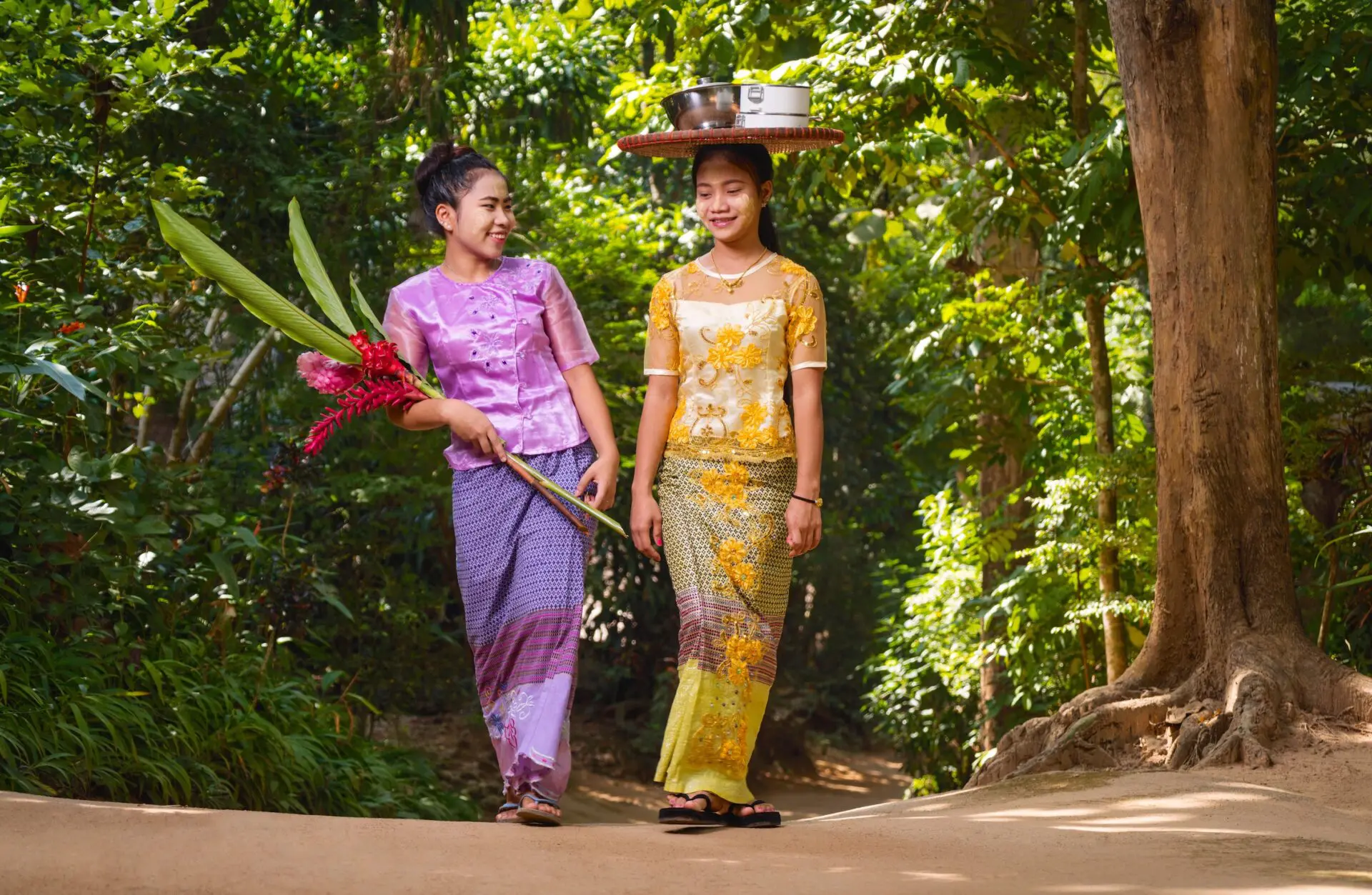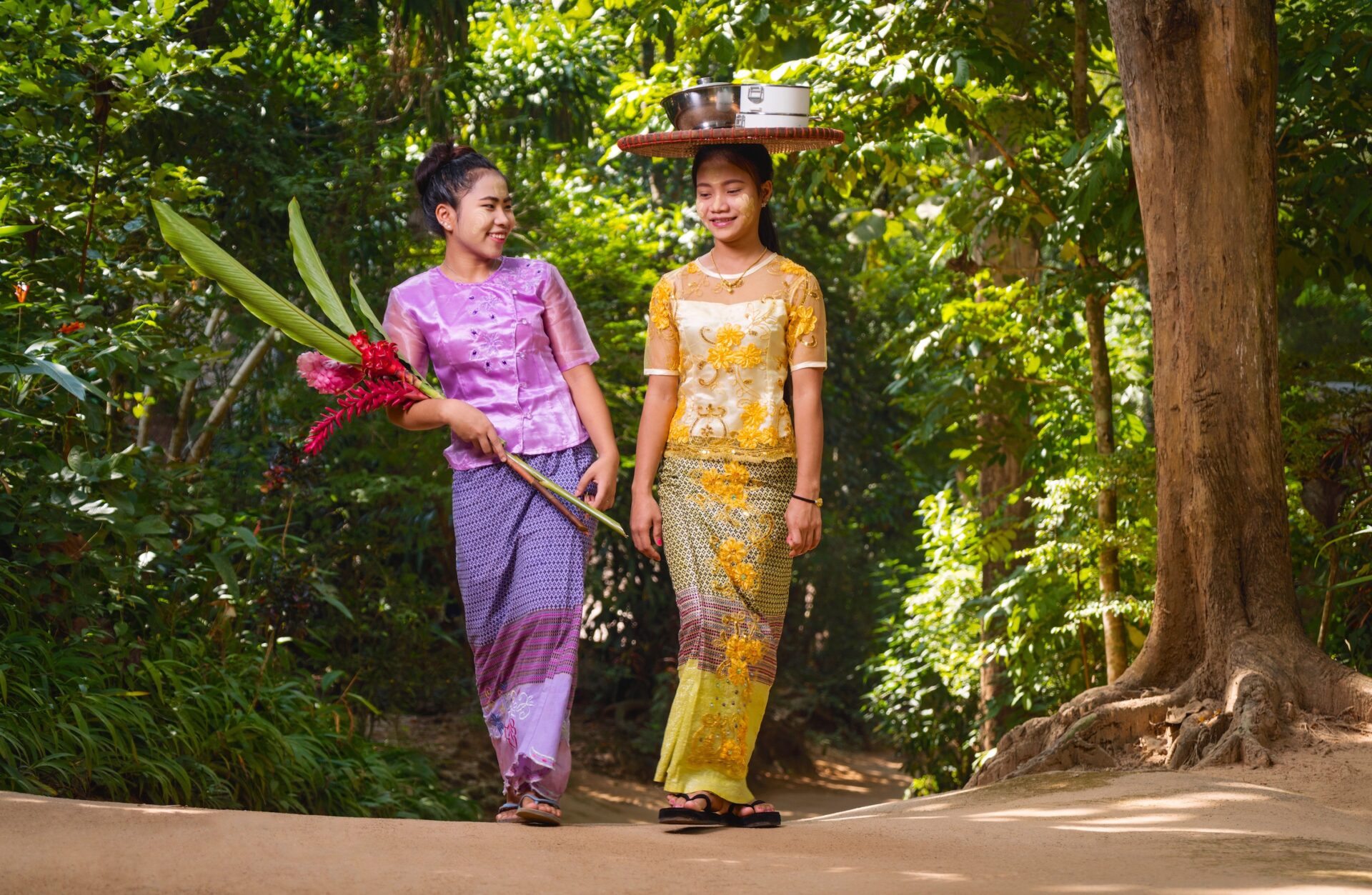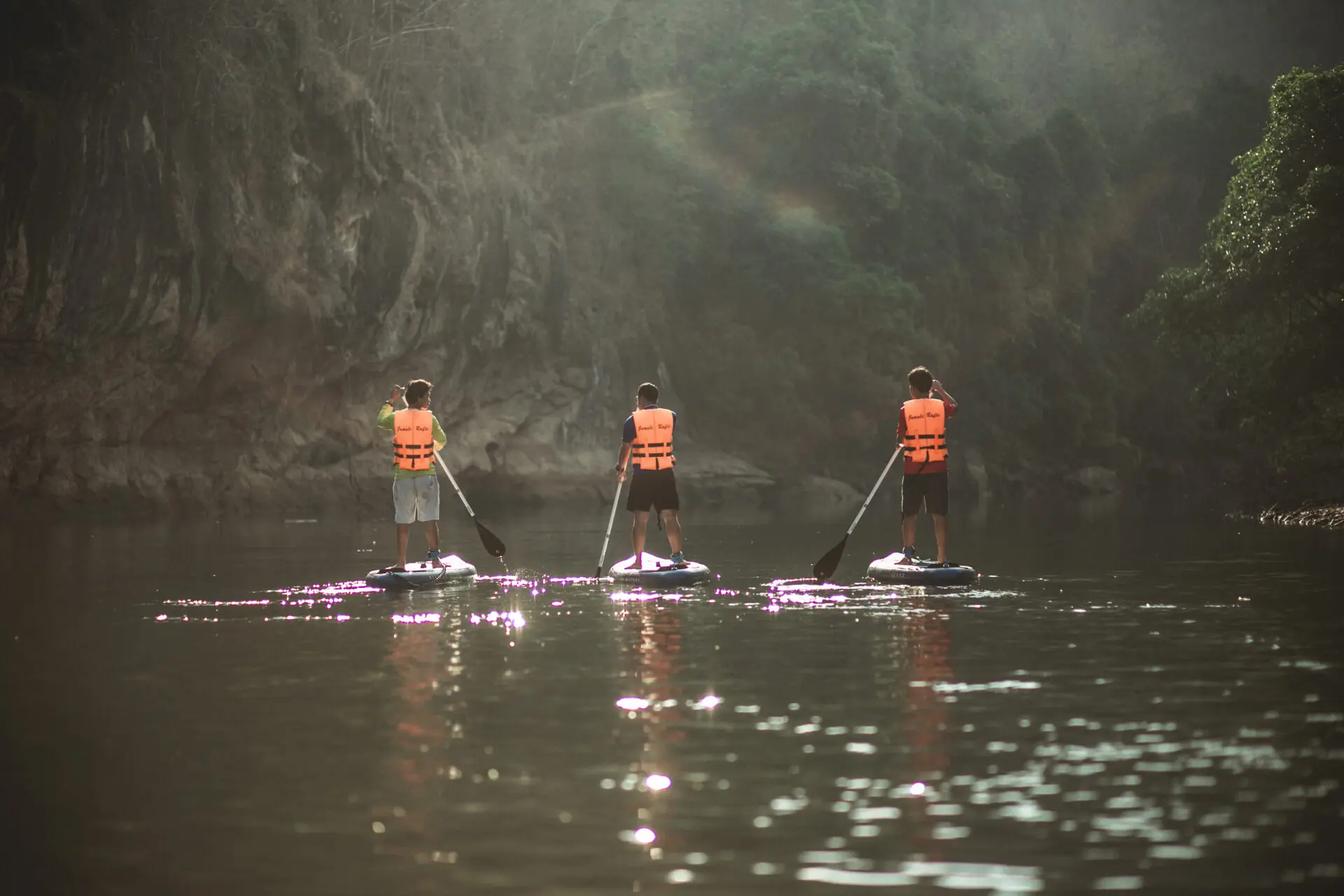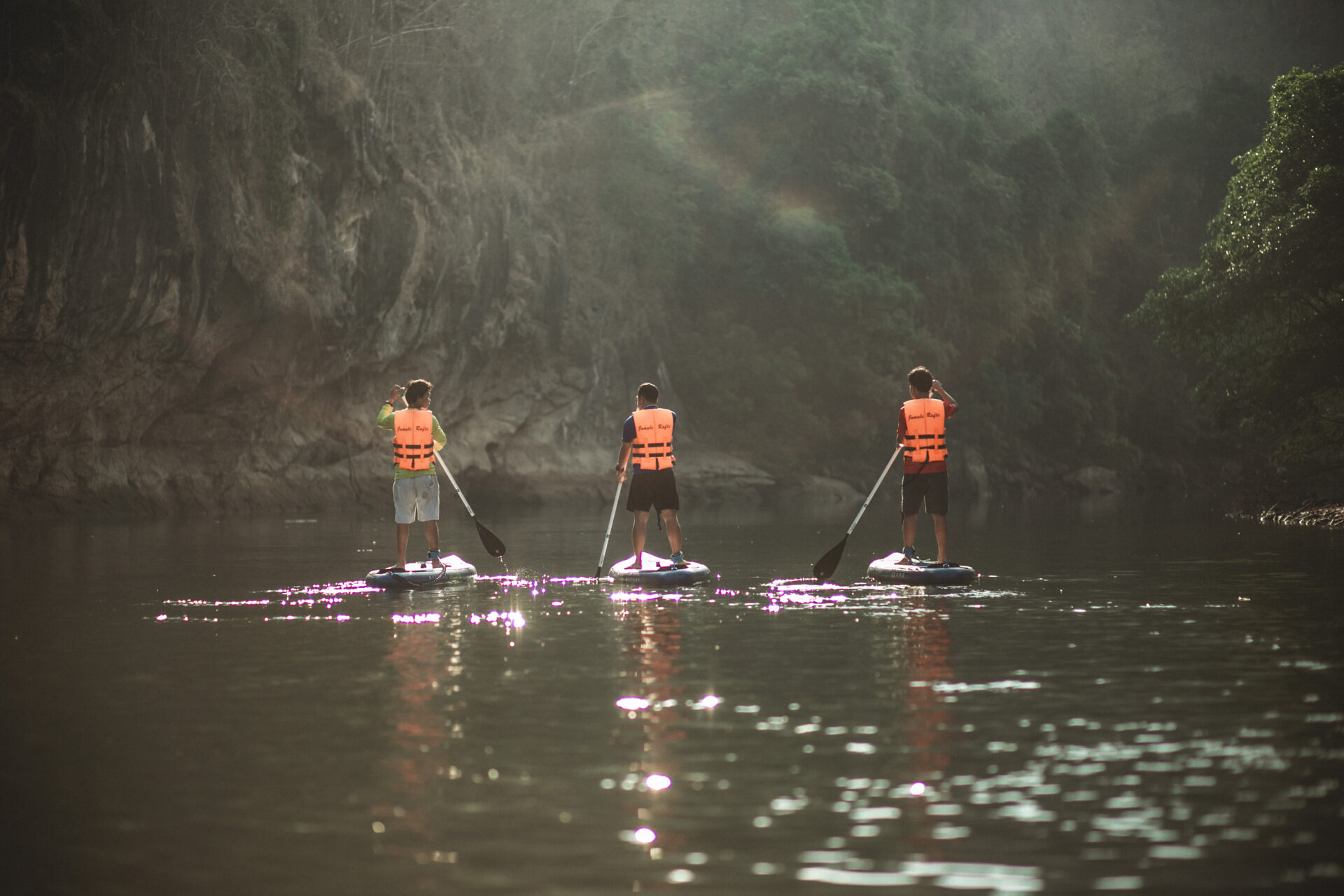 Blog & Reviews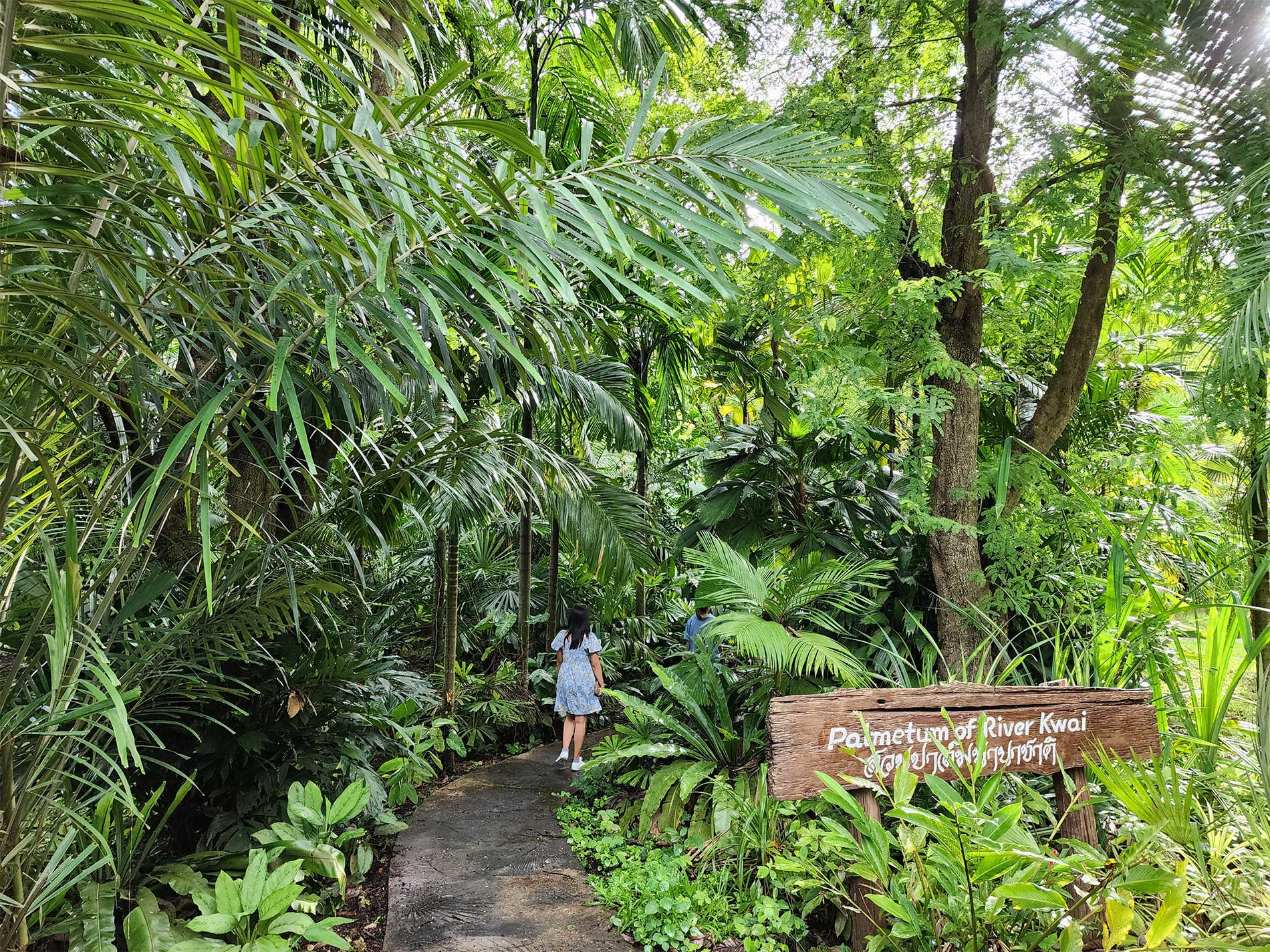 1. Tahina spectabilis Scientific Name: Tahina spectabilisCommon Name: –Characteristics:Tahina spectabilis, often referred to as the "Queen of the Forest," is a remarkable palm tree species native to a specific region in northwestern Madagascar. It holds the title of being the largest palm tree in the world and is renowned not only for its enormous size…
Continue Reading →
Cicadas are a type of insect that belong to the order Hemiptera and the family Cicadidae. There are over 3,000 species of cicadas found around the world, with the majority of them living in tropical and subtropical regions. These fascinating insects have captured the attention of humans for centuries, and their unique life cycle and…
Continue Reading →
We have been closely monitoring the COVID-19 situation and following guidelines from the World Health Organization (WHO) and respective local health agencies where we operate. We understand there are concerns during this time and wish to assure our guests that the safety and well-being of our guests, customers and colleagues are important to us. Here…
Continue Reading →
No any reviews about this property.
Other Offers
Hotel Services & Amenities
Content
Herbal garden
Seminar room with capacity of 250 guests
Function room
Internet corner
Tour & sightseeing arrangements
Transfer services
Medical assistance
24-hour resort security
Swimming pool
Restaurant & bar
Thai massage
Laundry service
Member of SERENATA Hotels