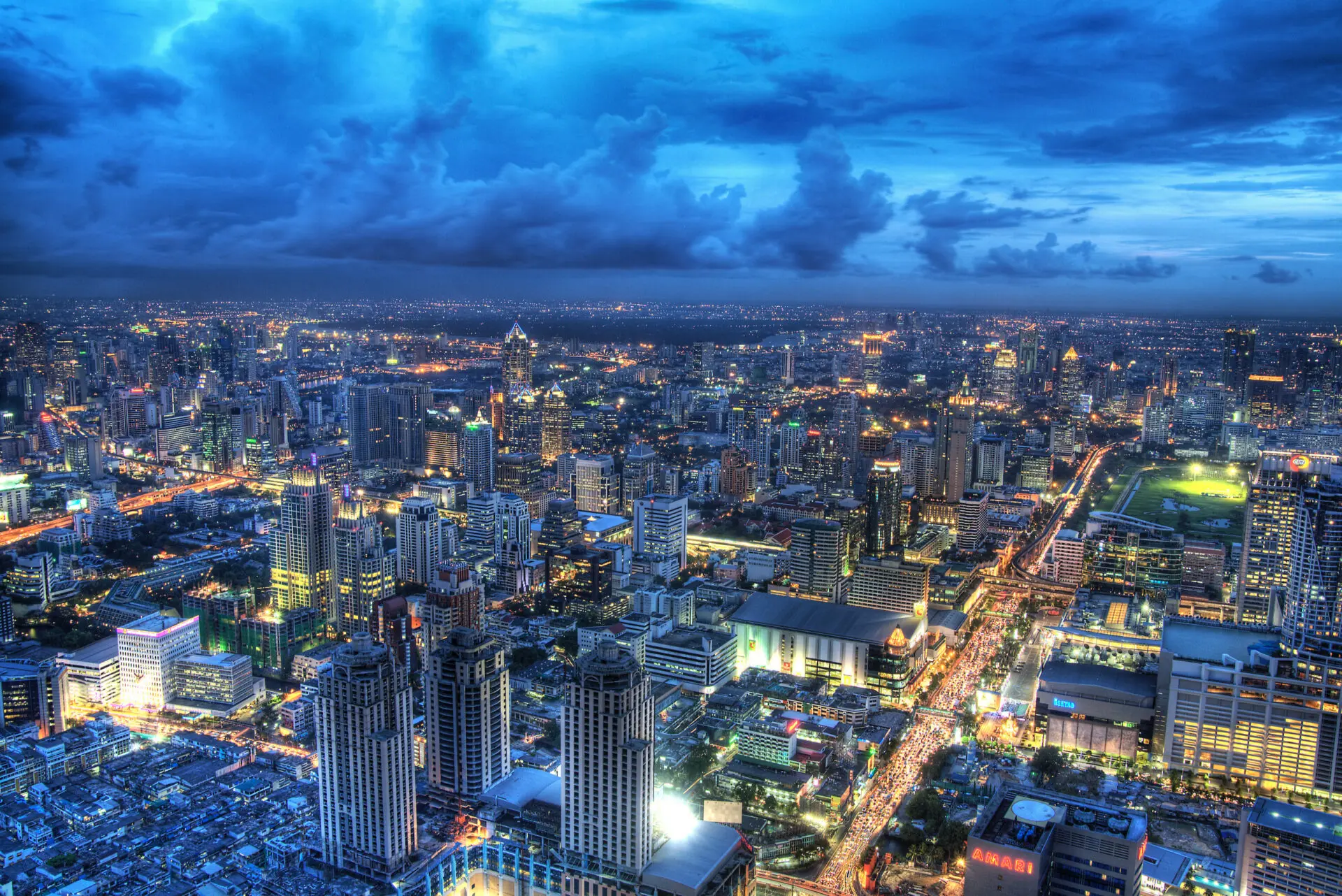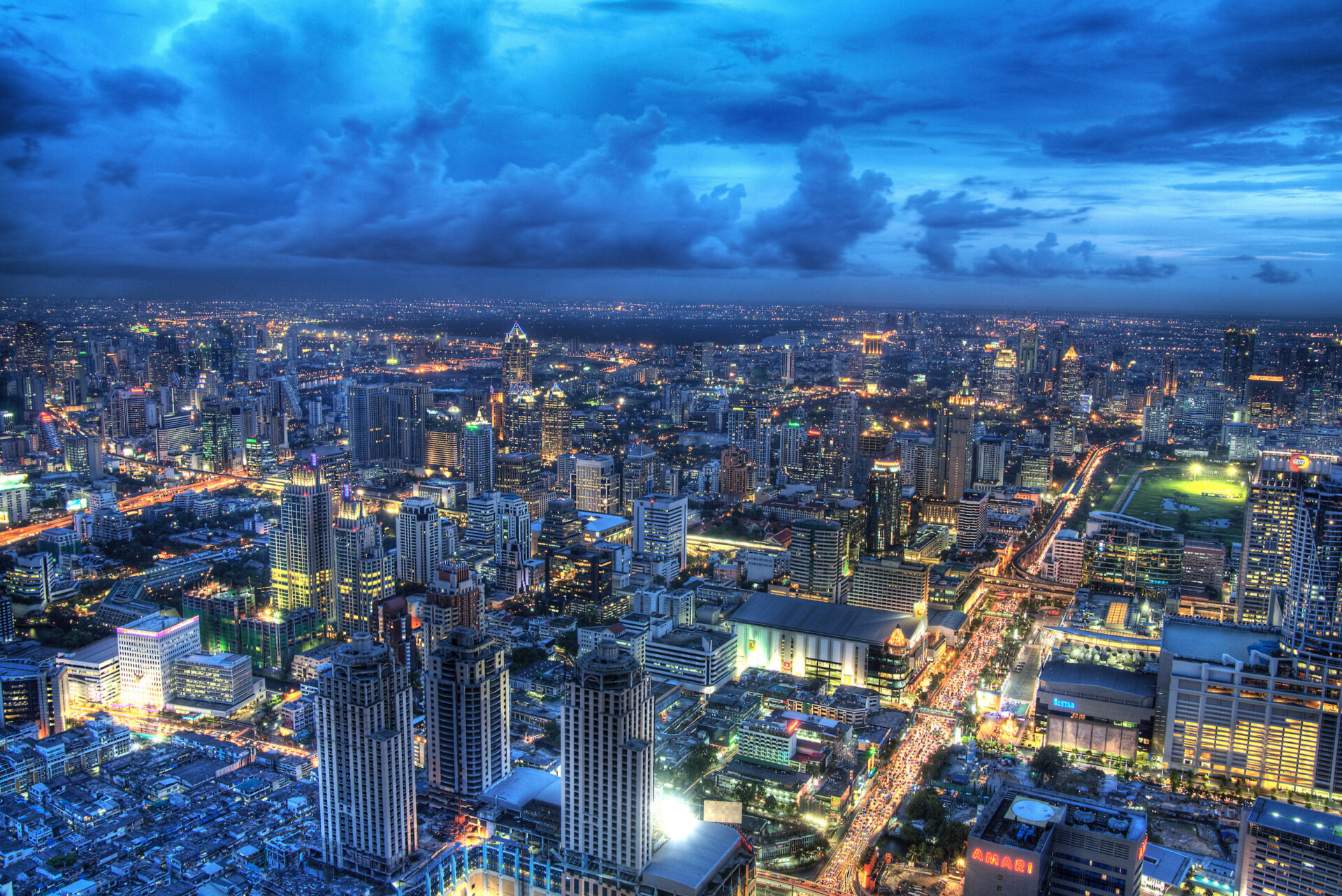 Bangkok, also known as Krung Thep Maha Nakhon has been Thailand's capital and most populous, dominant city since the eighteenth century. The city was officially founded in 1782. Due to Bangkok's estimated population of over 8.5 million people, over 13% of Thailand's total population, and even millions of people more living in the Bangkok Metropolitan Region, Bangkok has been and still is an extreme primate city and serves as the political, economic and cultural center of Thailand. Bangkok is considered a major transport hub and a popular travel destination in Asia drawing millions of visitors a year.
Where is Bangkok
The capital of Thailand, Bangkok, is located on one of Southeast Asia's most important rivers, the Chao Phraya River, in the central part of the country.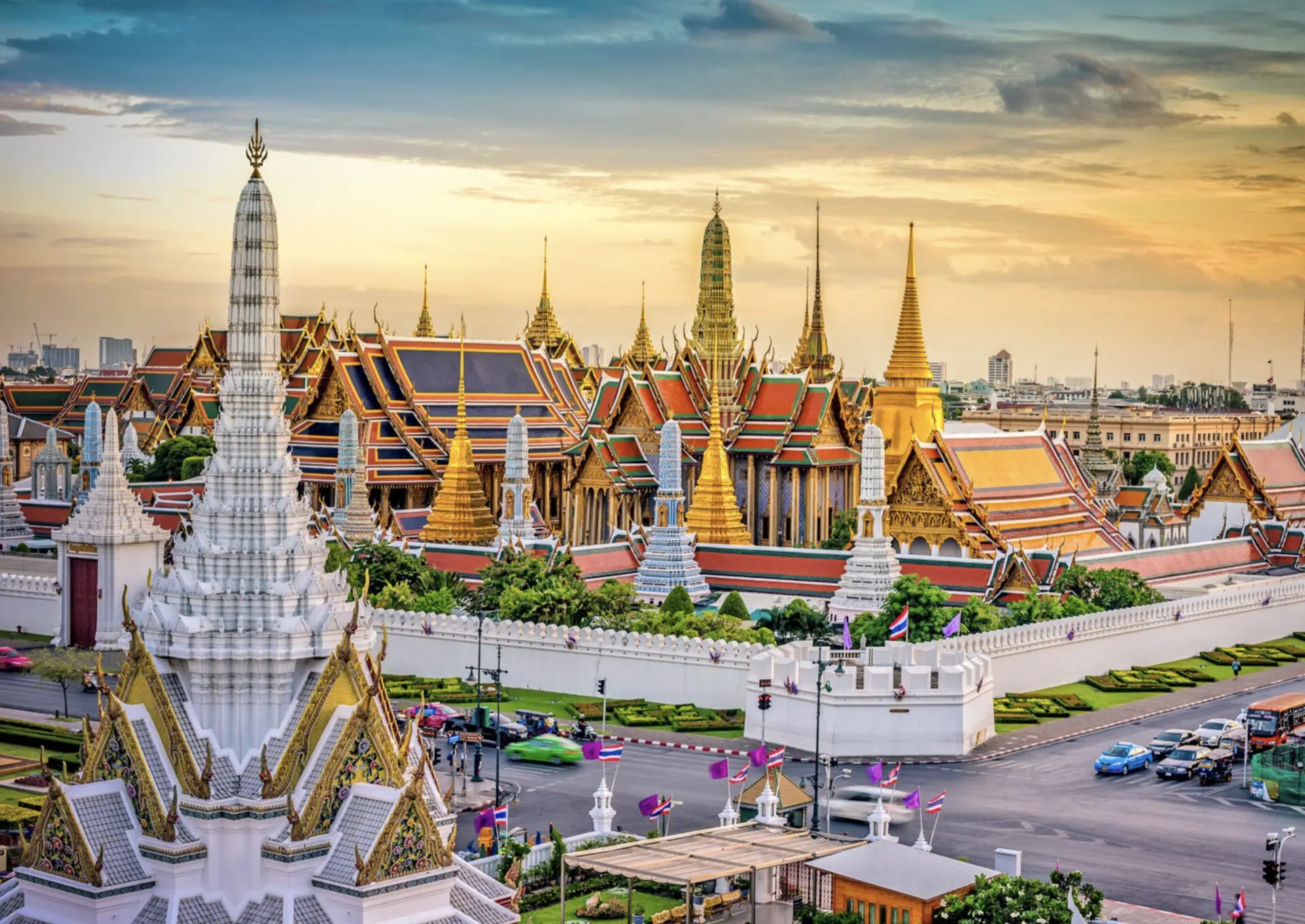 How is Bangkok's old story
The story of Bangkok started at least in the early 15th century, when Bangkok was a village located on the bank of the Chao Phraya River, ruled by Ayutthaya, the ancient capital of Siam (now named Thailand). Little by little Bangkok increased in importance because of its strategic location. In 1767, after the fall of Ayutthaya to the Burmese Empire, Siam's capital moved to Thonburi where King Taksin established the capital. Later in 1782, the capital again moved, this time by King Rama I to a village across the river, which is now known as Bangkok. This was a strategic move because it put the wide Chao Phraya River between the capital and the often-invading Burmese Empire.
In the 19th century Bangkok consisted of lots of canals and waterways and only a few roads. In comparison with the kings Rama II and Rama III, the kings during the 19th and the 20th centuries Rama IV and Rama V did see the importance of good infrastructure and they pursued the modernization of the country. Under their lead Bangkok continued to grow in all directions and the city became more and more important. Especially in the last 20 years Bangkok has expanded rapidly, the population has increased enormously and the capital of Thailand became an even more important center regarding politics, economy and culture.
How is Bangkok's today
Nowadays Bangkok is a big and vibrant city which is home to millions of people and extends for more than 30 kilometers in all directions of the greater metropolitan area of Bangkok. Bangkok is a major force in finance and business and in general Bangkok is Thailand's cultural, commercial, economic and political center. The capital of Thailand is among the world's top tourist destinations and it is an international transportation hub for Southeast Asia. Modern civilization combined with the traditional culture and historical treasures makes Bangkok a well-known world city.
What to do and see
Bangkok is a city that has it all, from shopping or enjoying a crazy night out to exploring and visiting ancient temples and palaces. One thing is sure, in Bangkok you will never get bored. If you love to visit local markets you are exactly at the place to be, from floating markets and railway markets to street food markets and weekend markets, you can find them everywhere in Bangkok. Furthermore, Bangkok has a crazy nightlife which is very popular among tourists who like to go out in one of the many clubs and bars Bangkok has to offer. Moreover, Bangkok is the place for shopping as well, from clothing markets to big shopping malls, you will surely find something you like. Besides the modern facilities and activities you can easily find things to do and to see regarding culture and history too. Bangkok has an interesting history and is home to many beautiful temples and other historical buildings.
Our Hotels in Bangkok
for riverside nature and funs